Lost Luggage And Spanish Deodorant: A Guide To Staying Calm When You Lose Your Shit
Lost Luggage And Spanish Deodorant: A Guide To Staying Calm When You Lose Your Shit
Last Updated on September 13, 2020
---
Shit happens. On the road, there's enough going on that small things going awry can cause more damage than it should. A few years ago, I flew to Barcelona for a shoot and had to check in my bag. I usually keep my gear in one carry-on backpack and everything else, like my clothes, in a larger pack. I try to avoid checking in the latter if I can. On this occasion, I couldn't. And for some reason, I had a pretty bad feeling about checking it.
Surely enough, after waiting anxiously at the baggage carousel, I found myself alone, angry and without my pack. Of all the times where it wouldn't have mattered, this had to be the one time where I needed 3 things in that pack: a monopod, my camera battery charger, and deodorant. My shoot was in 2 days, and I also had to travel to another town an hour away.
After a couple of hours of cursing my luck and hating everything about the counter lady working for Vueling Airlines, I hopped on a train to Barcelona to meet up with my friend/client. As soon as I saw her big smile and we hugged, most of the stress disappeared. At least for a few hours. I didn't plan to not have my stuff, but at least I was somewhat covered. It's good to have perspective.
Your Credit Card's Got Your Back
My first problem, as soon as I accepted my bag wasn't coming in until the next morning, was that I needed some deodorant. I was running around Venice all morning and worked up a sweat right before boarding my flight. If I could smell myself, everyone else probably was too. Luckily, my credit card covered this kind of problem. The delayed luggage, not the body odor.
I was using the Chase Sapphire Preferred card at the time to book my travels (now the Chase Sapphire Reserve) and it covered $100 per day for essentials like clothing and toiletries if your baggage is delayed for over 6 hours. Before I walked over to see my friend, I made a stop to buy deodorant. Surprisingly, the shop I stopped into only carried Spanish brands, so I had to settle for either smelling like a matador or Rafael Nadal. I went for the one with the guy who looked disturbingly close to be gored by a bull.
The next morning, I used the rest of the allowance to buy a new outfit for the shoot. That only left the problem of the monopod and the charger.
I recommend checking the benefits of your credit card. I highly recommend the Chase Sapphire Reserve if you're a frequent traveler. Though it carries a $450 annual fee, the many benefits, including $300 in travel credit, free lounge access, waived Global Entry application worth $100 and more, effectively cover the fee. When things don't go as plan, it's nice to have a big of extra coverage that's essentially free with your credit card. Just make sure you book your travels on that credit card.
Keep The Essentials On You
This was that one rare time where I failed one of my rules. I always like to arrive somewhere knowing that I have everything I need for at least one full day. That means fresh clothes, a pair of disposable contact lenses, my passport, and if I'm flying somewhere for a shoot, all my gear. I rushed around the entire day and had a surprisingly hard time finding replacement gear, even in a bigger city like Barcelona. I opted to wait it out. Luckily, my bag arrived in time for the shoot.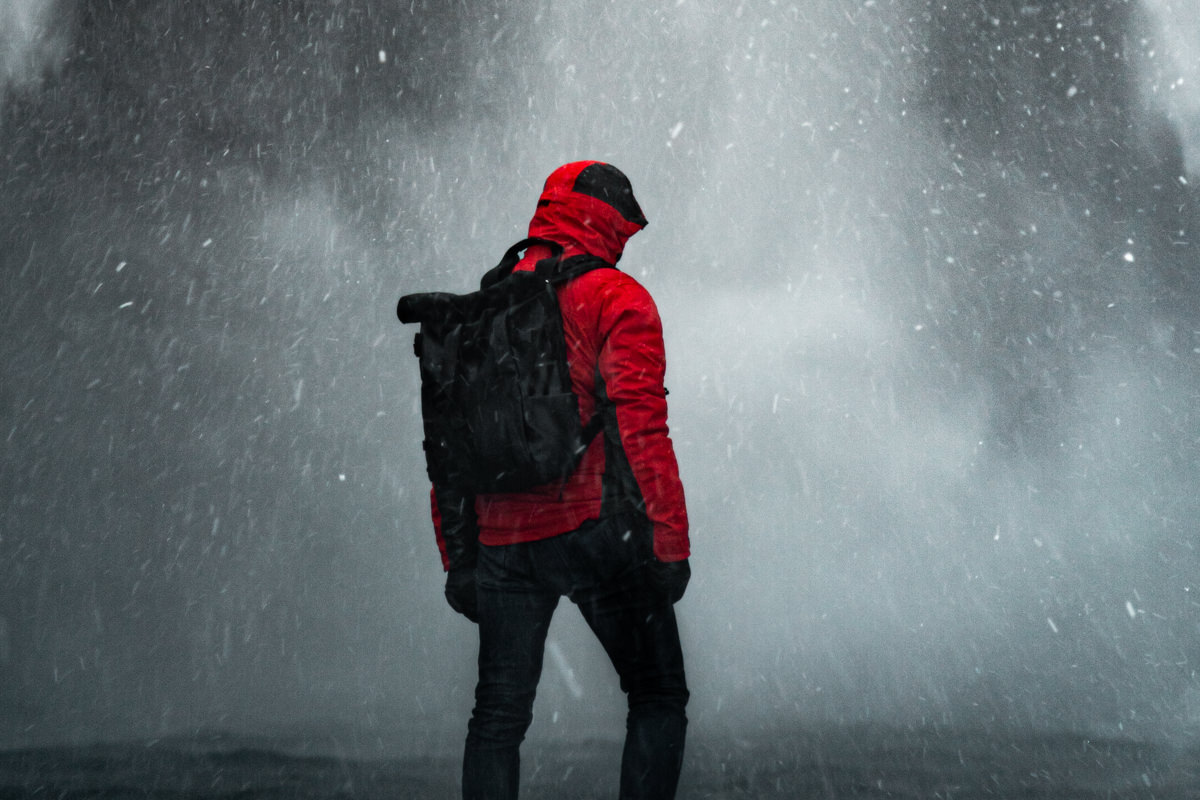 The best advice is to keep everything important on you in transit. If your bag is delayed or lost, just consider how hard it would be to replace certain items, especially if you were flying into some random middle of nowhere place like the Corn Islands in Nicaragua.
This is why I love my Prvke 21L backpack. It's my all time favorite travel pack. It is compact, but keeps my camera gear safe and has plenty of space for other random things I need to keep on me during a flight, train, or bus ride. There's even a hidden away compartments for me to keep my valuables.
Keep Things Separated
Even though I can keep all my valuables in my bag, like I just said, I also like redundancy. Spare keys. Spare credit cards. Spare underwear. Spare external hard drives. I like to carry two of everything. And I like to keep them separated. I always split my credit cards and money and keep it in two separate and secure places. The same goes for back-ups of my data when I'm traveling. If someone steals one of my bag, at least I don't lose everything. I can always buy a new hard drive, but I can't always recover stolen photos. The same goes with money and important documents. I keep a copy of all my travel documents online just in case I lose something like my passport. I also keep it separate from my driver's license. In a pinch, it's good to have one or the other to verify my identify. Having spare cash/credit/debit cards means I'm not stranded somewhere if I'm robbed. The only time I'm fully exposed if when I'm in transit and have everything on me. In that case, I have to be a little creative with where I hide my spares stash of things. Keep it PG folks.
Breathe
After that initial stress-out of not having my stuff, I sat down for dinner with my friend and remembered why I was traveling. I also remember that this was all a part of it. You take the bad with the good. I was grateful that the problem wasn't bigger and I was healthy and safe. I remembered that I was sitting in a plaza in Barcelona enjoying the crisp evening air with a friend I hadn't seen in a couple of years. And I didn't smell.