My Travel Photography and Filmmaking Gear Kit For 2022
My Travel Photography and Filmmaking Gear Kit For 2022
Last Updated on January 8, 2022
---
Every few years, I do a full reassessment of my gear to see if I need to upgrade to equipment and to unload equipment I don't use so that it doesn't sit and collect dust. I prefer to do this all at once instead of impulse upgrading just because the latest and greatest is out. 5 years ago, I made the leap from Nikon to the Sony Alpha cameras mainly for their size and superior features. I've enjoyed shooting with the Sony A7II, A7sII and A7III, but I recently sold everything to switch to the Fuji X-System. Below, I am offering insight into what I chose and how its influenced and influences my shifting shooting style.
I strongly believe that your gear, as a tool, is only responsible for a part of the final image creation. More important is what's behind and in front of the camera. And yet still, the right gear enables and it can inspire.
Switching From Sony To Fuji
There are a few philosophical reasons why I made the switch, including a desire to slow down my shooting process, but the biggest draw to giving up on a full frame sensor and going to a smaller APS-C sensor was the sizes of the lens. I travel most of the year. I pack my gear specifically for each trip and one of the reasons I have to do that is because I simply can't carry my full array of lens for the Sony system.
In the last two years, I've noticed that even when I carry just 2-3 lens for a trip, I often just leave 2 of them back in my room when I'm out for the day because I didn't like to carry a full backpack when I was out shooting. So that was it. What's the point of having these expensive lenses, if I didn't have it on me when I needed it. I'm also a hybrid photo/video shooter.
As it turns out, 2020 was the year Fuji made a bigger push into the video shooter market. With their flagship Fuji X-T4, they added 4K 60 fps, in-body image stabilization, and a flip-out screen. The sensor was capable of shooting 4:2:0 10 bit footage internally, and 4:2:2 10 bit footage when connected to an external recorder.
Sure, Canon came out with a hybrid camera that shoots 8k and Sony blew everyone alway with their A7sIII 4k 120 fps 4:2:2 10 bit internal recording, but what Fuji offered was more than enough. Sony stayed with a 12 mp sensor, so that was a deal breaker for me as far as finding a hybrid camera. Had the A7IV come out sooner, I might have considered staying, but I'm happy with my decision.
I've been shooting with the Fuji system now for a a few months and I have to say that I am extremely happy with the move. Here's my current kit.
Camera Bag
For most of the 2019, I used a LowePro Protactic 450 AW bag that allowed me to carry a lot of gear. This was especially useful when I flew around the world for 5 weeks to shoot both photos and videos for Daimler and Mercedes. I had to shoot fast and lean, and this bag allowed me to carry my camera, 4 lenses, drone, batteries, light, shotgun microphone, wireless lavalier kit, tripod, softbox, and more.
I continued to use it for my travels, but found that I just left the bag in my room most of the time and carried my camera in my hands and an extra lens and batteries in my day pack. Nowadays, it is used when I'm on a video job and need to transport a lot more gear than usual.
For that reason, I switched to the Wandrd PRVKE 21L which is a little smaller, but a much easier bag to take around the day. I can't bring all my gear with this bag, but most of the time I don't need to, and I like having the expandable top compartment to throw in random stuff I need day to day.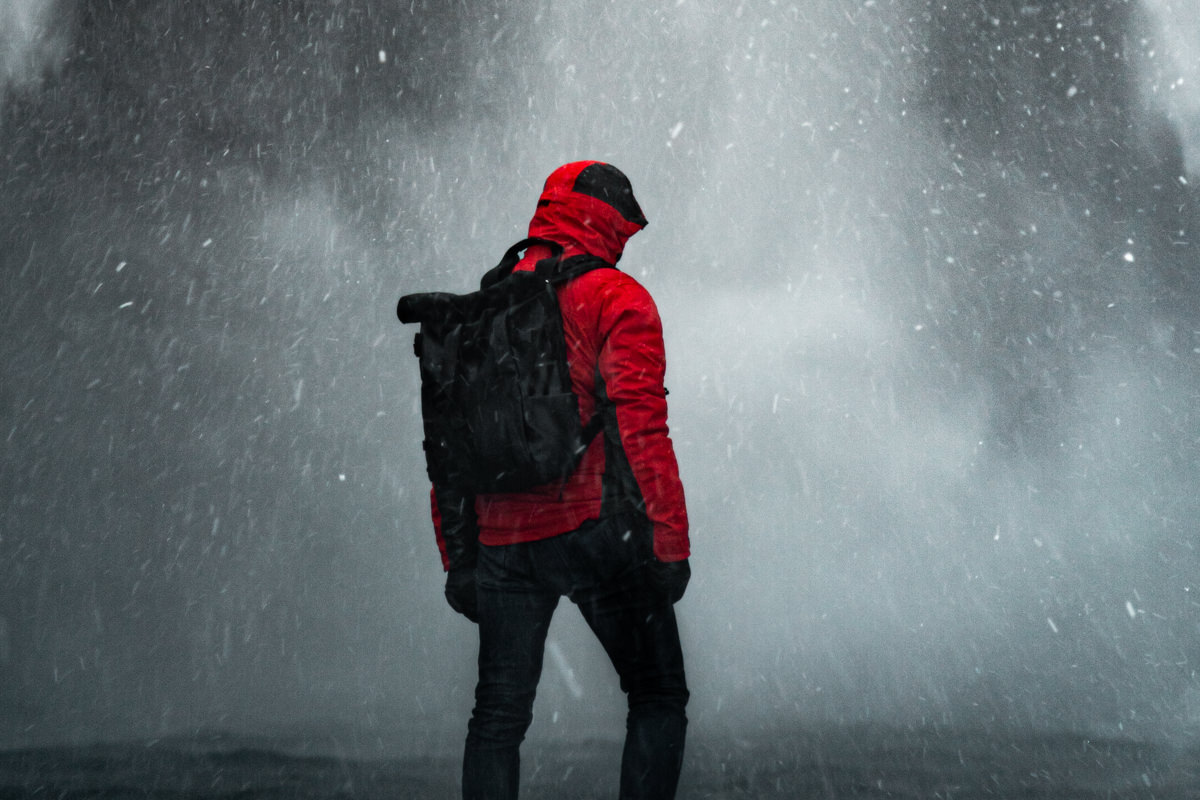 Previously, I was able to carry a body and 3 lenses when I shot Sony. Now, I'm able to fit the X-T4 and 6 lenses (including a telephoto lens) all at less than the total weight before.
When I get to a location, I can leave 1-2 lenses in the room and walk around with more than everything I need and hardly feel it on my back. This is my all time favorite camera backpack in the 15 years I've been traveling and shooting.
There's also a 31L version if you need to carry more gear. It's only slightly larger, so you aren't compromising on size, but I already have the 450 AW so I went for the 21L version. I still use the LowePro 450 AW when I'm traveling on assignment purely for video work since it's a larger carry-all type of bag.
Camera Bodies
I have three camera bodies that are all capable of incredible image quality, but their body design really differentiates in how and when I use them. My favorite thing about the Fuji system is that, unlike other camera makers, you often get the same sensor between an entry level model and a flagship model. So without having to compromise on image quality, what you pay for in higher end models are better features and better build quality. Essentially, I know I'm getting the same high quality across all my cameras.
Fuji X-T4
My main body for 2021 is the Fuji X-T4. It is a near perfect hybrid camera and offers so many features that were missing on my Sony that I only discovered after I switched. The camera uses a 26.1 megapixel X-Trans IV sensor that delivers very high quality photos and video at 4k 60 fps 4:2:0 10 bit internally.
Even though it is an APS-C sensor, there's very little real world difference as far as the resolution and noise compared to full frame sensors in 2021. The one thing I worried about missing was the more shallow depth of field you can achieve with a larger sensor. For instance, an f/1.4 lens made Fuji would have roughly the equivalent depth of field as a f/2.0 lens from Sony at the same focal length. This means that's the pro 15-55 f/2.8 for Fuji is supposed to be the equivalent of a 24-70 f/2.8 GM for Sony, but it's actually closer to a 24-70 f/4 lens. You would need to have a 15-55 f/2 for it to be a true equivalent.
In theory, it would be harder to get shallow depth of field, but in practice this was not the case. If I want super shallow depth of field, I usually shoot with prime lenses instead of zooms. With offerings like the Mitakon 35mm f/.95, I have access to super super shallow depth of field that I don't even need for my style of shooting.
One of my favorite Fuji-specific feature on the X-T4 is an easy to access switch that changes between my photo mode and video mode, keeping separate settings and menus for each. This is huge for hybrid shooting. I can keep a certain color profile for photos with a higher shutter speed while shooting and viewing in f-log for video with a low shutter speed to match the frame rate.
Since I shoot quite many travel films and videos for brands and companies, it's important for me to keep up with the industry standards. With 4K 60 fps 4:2:0 10 bit internal, I have more than what I need to shoot my personal stuff. At 1080p resolution, I get 120 fps, so even slower slow motion.
When I'm shooting for clients, I will rig up the Fuji with the external recorder like the Atomos Ninja V and get 4K 60 fps 4:2:2 10 bit. Crisp stabilized 4K resolution. Slow motion capabilities. Incredible dynamic range. I would not hesitate to deliver this quality of footage to any client.
Fuji X100V
The Fuji X100V was my gateway drug for switching fully to Fuji. This compact camera has the same sensor as the X-T4 and a built-in 23mm f/2 lens that was specifically design for the sensor. It's the best 23mm option you can get for the Fuji system and it's super sharp even wide open at f/2. It is the full frame equivalent of a 35mm f/2.8 – perfect for as a walk-around lens.
This is my "keep on me" camera. I have a small leather wrist-strap for it and mount it with the Spider BlackWidow holster whenever I'm out shooting for easy access. It's an absolute gem and I feel very lightweight and discreet with it.
Because the 23mm f/2 is so good and the sensor is the same as the one on the X-T4, I don't have to get another 23mm lens for the X-T4.
January 2021 Update: This is now my "monochrome" camera. Over the course of a few months of shooting with it, I found that I prefer to leave it on black and white at 90-95% of the time. I've set up a couple of different black and white film recipes and I find that it's been great as a black and white documentary camera.
Fuji X-Pro2
I have to say that the 4 year old X-Pro2 was not the camera I expect to buy and already it's one of the best decisions I've made within the Fujifilm system.
The X-T4 was the do-it-all camera and the X100V was the compact carry with me everywhere camera. And yet, I was afraid to admit that I hadn't felt that Fujifilm magic that so many people raved about. I guess for me, it was hoping to feel like I was shooting with 35mm film again. The X-T4 is a beast. It's what I would use for any of my paid gigs, video projects, or any kind of technical shooting. It's what I would use when I want to shot fast and easy and have full post-processing capabilities with the RAW and f-log files. It has the retro buttons, but I felt those to only slow me down in a non-practical way.
The X100V camera closer to that 35mm film experience. It looks like a rangefinder. The built in lens is incredible for its size and coupled with a built-in ND filter, it's a technical marvel. It's also incredibly fast and has almost every bell and whistle feature that Fujifilm offers (except for IBIS). In short, it's the ultimate street photography camera. I didn't want to slow down with this camera either.
And that's where the X-Pro2 comes in. It looks more like the X100V, except bigger, which feels incredible good and familiar in my hands. I don't mind not having a bigger grip when it comes to using this type of camera. In fact, I almost wish it didn't have that protruding grip at the front at all.
Like the X100V, it has an optical viewfinder that I've been using more and more. Though not a true rangefinder viewfinder, it's nice to look at something optically like back in my early SLR and DSLR days.
And that shutter sound. Oh nothing has come close for years. I can go silent with the electronic shutter, like on the near silent X100V, but I don't want to. I love the sound and vibration. It feels like each frame is being created one at a time. So far, this is the first time on any of the Fujifilm bodies where I am actually using the dials the way they were intended. And while I'm sure there's a burst mode on this camera, I feel like taking one shot at a time and taking my time with it, to wait for, as Henri Cartier-Bresson puts it, 'the decisive moment'.
While there are 4K video capabilities with this camera, I don't see it as a hybrid camera so I don't feel compelled to use it for video at all. That's what the X-T4 is for. This is a pure photography camera and for now, it has the Fujifilm 35mm f/1.4 lens on it nearly 90% of the time.
Fuji XF Lenses
Sony Pro GM lenses were notoriously expensive. While Fuji's top offerings, the XF series, aren't necessarily cheap, they are much more reasonable. There's a range of their classic lines and some of the newer and smaller weather sealed options. I chose my lenses based on what made Fuji special to begin with.
If you didn't know it already, your choice of lens is way more important than your camera. The lens is what really gives a photo its look and character. And Fuji lenses throw back to an era where there was a lot of character in the look you get. Instead of going for visual perfection, each lens has its quirks with how it deals with things like light, flares, bokeh, and contrast.
Fuji XF 35mm f/1.4: When I did my research and looked photos taken by other Fuji shooters, this was the lens that everyone talked about as if they were writing a love letter. On a full frame sensor, this would be the equivalent of a 50mm f/2.0 lens. I've gone back and forth over the years as to whether I think the 50mm focal length is too boring, since it is the closest approximation to what our eyes see in the real world. Sometimes I prefer the 35mm look, sometimes I prefer the 50mm look.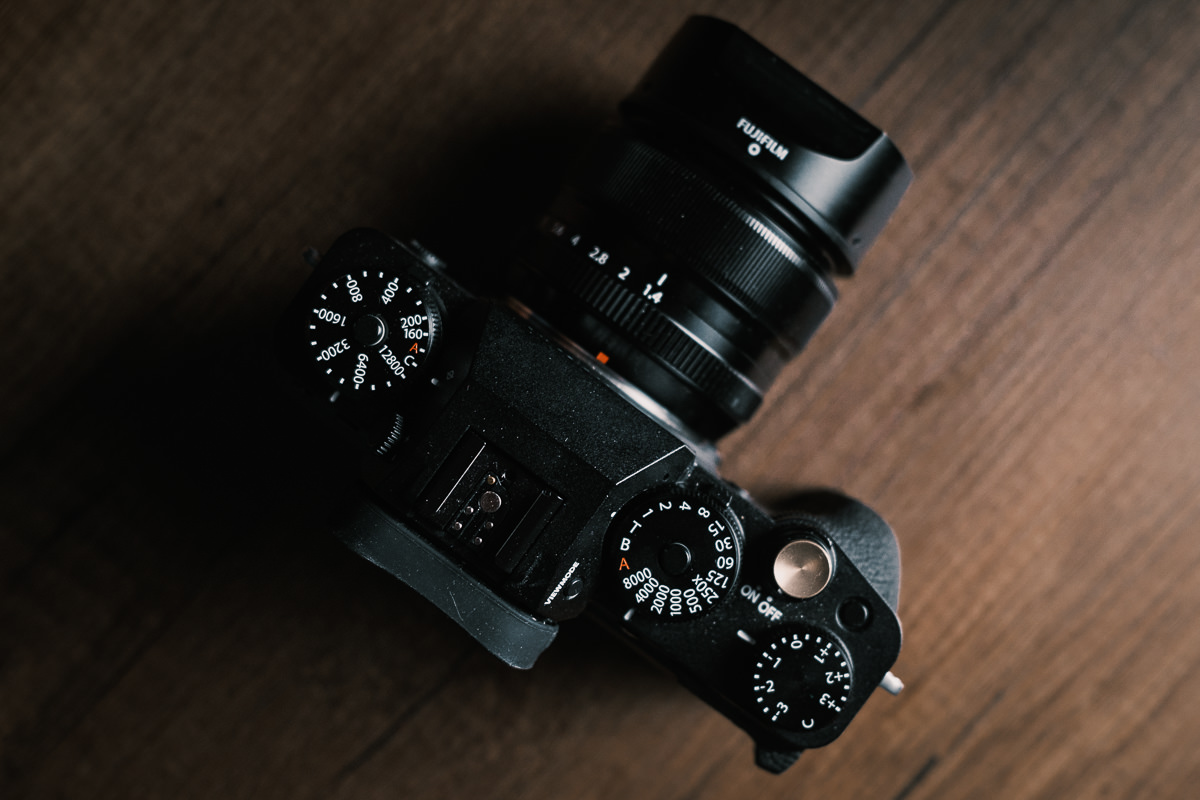 I have to admit that I too am falling in love with the 50mm look all over again with this lens. The rendering of color and contrast is just so beautiful. The autofocus isn't the fastest in the world, but it works just as well as any of the flagship lenses I've used when I started shooting in college. If I had to permanently keep one lens on this camera, it would be the 35mm f/1.4.
Fuji XF 10-24mm f/4 OIS: This is my bread and butter lens when it comes to landscapes. It gives me a full frame equivalent of 15-36mm f/5.6. The smaller aperture doesn't bother me because I usually stop down for landscapes anyway. The wide angle 15mm allows me to capture those large sweeping landscapes. Compared to the size of my Sony 16-35mm f/2.8, this thing feels like another prime lens. It gets me everything I've ever shot on the Sony, but is lighter and more compact.
Fuji XF 55-200mm f/3.5 – 4.8 OIS: This is a treat of a lens for me, mainly because I had previously given up on taking any lens beyond 85mm when I was shooting with a Sony. They were all too big and bulky. There were many times I wished I had a 300mm equivalent to zoom in on some mountains or to compress some layers in a landscape, but just accepted that I wasn't going to get those shots. Not anymore. This thing comes in under 5" and just over around 1.25 lbs. That's nothing for a high quality long telephoto lens.
Fuji has a 55-140mm f/2.8, which has a larger aperture. It was tempting, but it weighs about 2.6 lbs and is 7" long – not to mention costing 3 times as much. I would love to have this lens for very specific assignments, but otherwise I'm more than content with the 55-200.
Rokinon/Samyang Cine Lenses For Fuji
One thing I didn't want to give up when switching from Sony was my Rokinon/Samyang Cine DS lens. It was my single favorite lens used to shoot almost all my short films and even for photos since I kept it on my camera most of the time.
The first lens I actually bought when I committed to Fuji was the Rokinon 35mm t/1.3 Cine lens. This is the equivalent of a 50mm f/1.8 on a full frame sensor and my main video lens. It's tiny for a cine lens – almost too tiny. Any smaller and I wouldn't even be able to attach a follow-focus on it. While I don't mind having a bigger lens when I rig out my X-T4 for a full on video shoot, I like that I can carry this with me everywhere without the added bulk.
I also have the 21mm t/1.5 cine lens. This is equivalent to a 35mm f/2.0 lens. I used to shoot with the 35mm t/1.5 version for Sony, so I needed to this for when I want something just a bit wider than the 35mm t/1.3. For a documentary type shoot, this would be the lens that sits on the body 75% of the time.
The one lens I've yet to add to my collection, but I'm considering is the 50mm t/1.3 cine, which is a full frame equivalent equivalent of a 75mm f/1.8 lens. This would be the closest thing to the Rokinon 85mm t/1.5 lens I owned for Sony and meant for portraits and tighter shots. I will most probably get this, but only carry it around for a full video shoot. I also have a few adapted Voigtlander lenses, which I'll explain below that takes away my current need for this particular lens.
With the cine lineup, you get a few main features
De-clicked Aperture ring: This means you can smoothly and silently change aperture settings, which is a very useful feature when shooting video.
Focus Gear Ring: When I want to use a follow-focus, the built in gear is one less thing I need to worry. It's a standard 32 pitch focus gear
Consistent Color Matching: All the lenses are coated to provide a more consistent color match. This saves me some time grading the colors in post-production when I'm shooting everything with the cine lenses.
Dumb Side Markings: Scale markings on both sides of the lenses for ease of use in a production setting. I don't really care for this since I'm mostly a one-man shooter.
Rokinon/Samyang just released updated Mark II version of these cine lenses that are weather sealed with better optics. I might consider it, but they are larger than the current line-up, so maybe not.
Adapted Voigtlander/Nikon Lenses For Fuji
Voigtlander 50mm f/1.5: This is one of those lenses that I ambivalent about at first because it was so hard to nail down the focus with the aperture wide open. With practice and experience, it has become one of my favorite portrait lenses for the X-T4, since it is a 75mm f/1.8 equivalent on full frame. This is also the reason I don't currently own the cine version at this focal length.
When I mentioned character on the Fuji XF 35mm f/1.4, you can apply that to this Voigtlander lens. Bokeh is a little on the busy side, but in a way that I enjoy.
Nikon Micro-Nikkor 60mm f/2.8: I adapt this old Nikon lens because it's a cheaper option to get beautiful macro shots. It's the only Nikon lens I still keep around to adapt to use on my Fuji cameras. One of the drawbacks on using this on a full frame sensor was that I had to get so close to the object that sometimes I casted a shadow. With the Fuji X-T4 sensor, it becomes a 90mm equivalent, so I don't have that shadow problem anymore.
Voigtlander 75mm f/2.5 SL: This was a Nikon mount lens that I've also adapted because it gives me a 112mm equivalent, so it's another great option for portrait photography. It has such a classic rendering that I'm drawn to this when I want to compress a background a bit more on portraits.
Cinema Rig For Fuji X-T4
SmallRig Fuji Cage: I use a cage to protect my camera and also add more video-centric accessories. SmallRig makes very high quality and super affordable rigs. They are constantly updating their designs based on user input too, so don't be surprised to find new cages popping up all the time for the same bodies. Over time, they've got it down so now, most rigs come out with every possible feature you could need.
For $80, I have a unibody full cage that has an Arca Swiss base so you can just slide the thing right onto most Arca Swiss tripods. It has Arri locating 3/8" threads, 1/4" threads, normal 3/8" treads, holes for straps, additional cold shoe holder and a built in nato rail for easy attachment of handles and clamps. It's insane. It's built to the perfect specs so that buttons and dials aren't blocked, screen angles aren't restricted, and they've even included a magnetically attached screwdriver, so you can easily tighten the screws on the cage. Super well thought out.
SmallRig Mini Top Handle: This is part of my super compact cinema rig for video production shoots. It's shorter than most handles and lower to the camera. It also has a Arri locating connection on the front for me to mount an external monitor.
SmallRig 15mm Rod Clamp: This is a small piece that I add to the side of my cage to allow me to attach my follow focus. When I want my cinema rig to be as compact as possible, this allows me to mount the follow focus without having to add a baseplate.
Tilta Mini Follow Focus: For $99, this is one of the most affordable follow-focus out there. It's super compact as well and has an articulating arm to change the angles of the focus wheel. For my cinema rig, I mount this upside down, which ends up getting me way more stability when focusing and serves as another handle/point of contact.
SmallHD Focus 5" External Monitor: This is a lightweight external monitor that I mount to the top of my cage. It gives me a larger monitor to work with which helps a lot with manual focusing. Since I now use the Atomos as my main external monitor. I usually put this on a second camera if I'm doing any interview, just to be able to view the image easily from different working angles.
Atomos Ninja V External Recorder: I previously only needed the SmallHD Focus, but I've added this monitor when I'm doing video production because it allows me to recorder externally at 4:2:2 10 bit using a faster codec than Fuji h.265 format. Quick note: The h.265 format is a great delivery codec that reduces size while retaining data. The problem is that it's not built to be an editing codec, so it's slower to render in FCP X and Premiere Pro. The only time I don't use this monitor is when I'm traveling since I prefer a smaller setup and I'm ok with 4:2:0 10 bit for most of my traveling footage.
Rode Videomic Pro Plus: One of the best value shotgun mics to add to your rig. The Pro Plus version has one feature that is indispensable for me: auto on/off. It's so nice that the shotgun mic will turn on and off with my camera so that I never accidentally forget to turn it on when I need it or leave it on when I don't and drain the battery. With the right settings on your camera and mic, you can get really clean sound with this thing.
Deadcat: This goes around the mic and adds a level of wind protection. It also looks really fluffy and is nice to touch.
Rode Wireless Lavalier Kit: This is a very affordable and portable wireless lavalier kit. Attach the receiver to your camera and attach the lavalier mic to the transmitter and you can record lavalier audio directly to the camera without long wires.
Zoom H1N Recorder: I use this to record ambient sound effects for my videos. It's also a good way to record a second source of audio for interviews just in case my main source is funky.
Stabilization for Fuji X-System
Stabilization is important for filmmaking and photography. I've invested in and tried so many tripods over the years, but I've finally settled into a few that works for me. I've listed these items in the order in which you should invest. Start with a tripod.
Tripods
MeFoto BackPacker Air Tripod: This is my smallest tripod that I feel good about using. It's not the best or the sturdiest, but it's more than good enough and the tiny form factor means I'd consider bringing this along and have a tripod rather than no tripod because I didn't want to deal with the extra weight. It might be discontinued now, but if you can get your hands on one for cheap, I'd consider it.
Manfrotto 055 Aluminum Tripod: This is the oldest tripod I own. It's a solid full featured tripod with an option to get the head horizontal. There's a carbon fiber version that is lighter, but also more expensive. I'd love to have this tripod when I travel, but I will never take it with me for my trips. This is for assignments only. I own a tried and true classic ball head for photos and heavy duty fluid head for videos. If you are using this regularly for jobs, I would consider investing in the carbon fiber version because it's lighter and even sturdier.
Neewer Video Tripod: This is my secondary tripod. It's specifically built for video, which is the only time when I will need multiple tripods. Video are generally a little larger and heavier with a mid-level spread to keep everything level and solid. I chose this one because it hits the sweet spot of not being too clunky, while providing more than enough stability that I can leave this as a B camera I can walk away from for something like interviews. You can both the tripod and the fluid head for about 1/2 the price of my Manfrotto option.
Gimbal
Ronin SC Pro Combo: When I went to upgrade my gimbal, I was deciding between the Weebil S Lab and the Ronin S. I'm glad I held out because when I went for the lighter Fuji system, it allowed me to work comfortably within the limits of the Ronin SC gimbal, which is so much smaller than its S brother. The Pro Combo also comes with an electronic focus wheel and follow focus motor that allows me to control the focus with a small wheel attached to the side of the Ronin SC.
The stability is more than what I need to get smooth flying shots. Any complaints from reviewers are because they expect the gimbals to do all the work for them. You still want to be careful with your movements and if you are, the Ronin SC will deliver super smooth stabilized movement footage. It's now discounted to $329 on Amazon, which is an incredible price point for a gimbal with a follow focus system.
Drone
DJI Mavic Pro 2: When the original Mavic Pro came out, I was finally ready to get into the drone game. The Phantoms had been available for years, but I knew that I would never take it with me traveling for its sheer size. The Mavic Pro fit into my bag. I had no expectation as far as image quality, so I was content with it.
Then the Mavic Pro 2 came out with its 1" Hasselblad sensor and it was time for an upgrade. The jump in image quality was impressive and fit so much better with my camera footage. There are smaller drones now with good image quality, but this is what I use when I want to get the shot.
DJI Mini 2: The Mavic Air was a mini version of the Mavic Pro 2 and it was tempting to get a drone that was even smaller than the Mavic Pro 2, but for me, it wasn't worth the trade off. The Mavic Mini on the other hand, at under 250 g was a different story. The extremely compact size meant it would be carried everywhere and could shoot in places where I might not otherwise be able to use the Mavic Pro 2. Still, I didn't get it. The image quality was simple too big a step back.
The Mini 2 on the other hand, brought things closer to the Mavic Pro 2. While still retaining the same mini form factor, it added in 4K video and improved on the image quality. Sure, it's another drone that's inferior in quality to my Mavic Pro 2, but now I'm content with just having this on me and getting a drone shot, than not getting one because I didn't want to bring my Mavic Pro 2 with me.
Sliders
Rhino Evo Carbon Fiber Slider: Rhino sent me this amazing carbon fiber motorized slider when it first came out. It's the best thing I've ever used as far as sliders. Compact, easy to setup, and super smooth movements that I can control manually or program in. The system runs for about $2000, so it's not something most people would invest in, when there are other options for cheaper now.
If I had to buy one for myself now, the Neewer carbon fiber motorized slider comes pretty close for only $250.
This is super handy for interviews and product shoots. If you want to do the sliding manually, there's a cheaper option with a smooth flywheel from Kamerar for about $170.
External Hard Drives
Sandisk Portable SSD: This is my "working drive". It's a fast SSD drive that's the size of a stack of credit cards that allows me to edit photos and videos much faster than other portable hard drives. I carry a 1TB version, but a 500GB one will do since most of my projects won't be over 500GB. When I'm done, I transfer it over to my LaCie External Hard Drive that's also USB-C.
LaCie USB-C External Hard Drive: I carry two 4TB versions of this drive to store my data and protect my data on the road. When I'm done with a project on my "working drive", I transfer it over to this and back it up. I separate the drives when I travel, just in case.
Extras
KODAK INSTAX SP-2 PRINTER: The coolest piece of gadget I take with me. This little device allows me to print business card size 'polaroid' photos while I'm on the road. In places like Cuba and Mongolia, I've been able to take photos of people and give them a little memento to keep instead of just showing them their photo on a tiny screen.
We take and consume so much when we travel that it's a small way to give back. I highly recommend EVERYONE carry one of these around. It's so much fun to give people an actual print and it's a hit with everyone I meet. It combines the nostalgia on instant film with modern technology and allows me to print the nice photos from my real camera almost instantly with a wireless connection.
There's a newer model called the KODAK INSTAX MINI LINK that I've since upgraded to and gifted away the older SP-2. The connection is much better and faster to use. I'm glad I upgraded.
SensorKlear Pen: A must buy for every photographer. This thing allows me to quickly clean my sensor without damaging it. It picks up small specks of dust and any other debris or smudge on the top glass of the sensor. Keep this with you at all times.
Disclaimer: Like most, if not all, blogs, I use affiliate links and earn a commission from Amazon (where I legitimately do 90% of my shopping) if you click through and purchase. Nothing happens on your end. You get a curated list of things I use and I earn a small commission from Amazon. When there's a cheaper price elsewhere, I'll tell you since it goes against what I believe to pay more than you should. I really appreciate if you use these link to purchase as it helps support me continue to do what I do and spend the time to offer unbiased advice.