My Travel Photography Gear In 2020
My Travel Photography Gear In 2020
Last Updated on January 7, 2023
---
Every year or two, I do a full reassessment of my gear to see if I need to upgrade to equipment and to unload equipment I don't use so that it doesn't sit and collect dust. I prefer to do this all at once instead of impulse upgrading just because the latest and greatest is out.
Nearing the end of 2020, I've made a complete switch to Fuji's X-System to cut down size and weight on my travels. It's been one of the best things I've done as far as gear. Check out my gear recommendations and why I carry what I carry when I travel to shoot.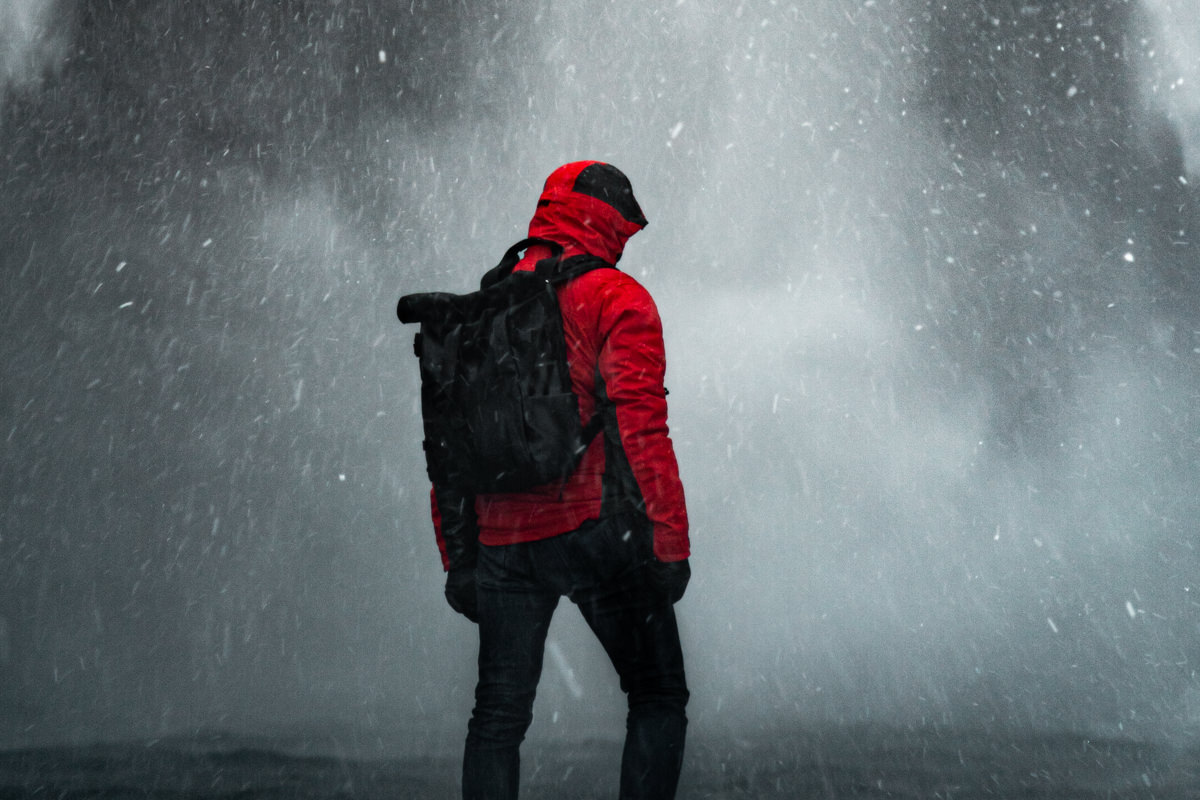 Camera Bags
Option A: Since 2019, I've used a LOWEPRO PROTACTIC 450 AW bag that allows me to carry a lot of gear. This was especially useful when I flew around the world for 5 weeks to shoot both photos and videos for Daimler and Mercedes. I had to shoot fast and lean, and this bag allowed me to carry my camera, 4 lenses, drone, batteries, light, shotgun microphone, wireless lavalier kit, tripod, lightbox, and more.
From time to time, I will continue to use it for my travels, but only when I need to transport a lot of gear to a location and then move what I need into a smaller bag or sling when I'm out shooting.
Option B: For that reason, I bought a WANDRD PRVKE 21L which is a little smaller, but is a much easier bag to take around during the day. I can't bring all my gear with this bag, but most of the time I don't need to, and I like having the expandable top compartment to throw in random stuff I need day to day. I can keep my camera, a couple of lenses, and drone in the camera cube, so it's perfect. This is one of my favorite camera backpack in the 15 years I've been traveling and shooting.
There's also a 31L version if you need to carry more gear. It's only slightly larger, so you aren't compromising on size, but I already have the 450 AW so I went for the 21L version.
Option C: Still, the whole point of switching to Fuji was to go lighter and to be faster. The PRVKE 21L has one side access compartment, which is great if I'm not switching lenses, but when I do that, I have to set the bag down. I used to use a messenger style bag outfitted with padding to shoot fast. So, I sort of went back to that route with the Wandrd Roam 9L Sling.
I like pairing this with any of my bigger camera bags or my Wandrd HEXAD Access Duffel. The camera bag would be used to carry all my gear from location to location and the Roam Sling would allow me to carry everything I need in a day in an easy to access and lighter bag.
It's great that it has so many pockets for organizations and an expandable compartment below the bag for a water bottle or tripod.
Camera Body
My main body for 2019 and the first part of 2020 was the SONY A7III. I "upgraded" from the Sony A7sII, and had been waiting to upgrade to the non-yet-announced-or-released-and-forever-delayed Sony A7sIII. It's now out and it should be the camera I upgrade to for video work, but alas, I'm going to move away from Sony. I'll tell you why in a bit.
I do a 50/50 mix of photos and videos and the A7sII was a great camera, but I hated that I was limited to 12 megapixels for photos, especially some that I want to print out in large format. 12 megapixels is fine for social media, but that's for now. It's just a little too low resolution to be future proof, especially since these are photos that I'd like to be using for a while and beyond just social media.
While the A7III wasn't designed for video users like the A7sII, it's a newer camera that provided a lot of the video features that made the A7sII so popular when it came out.
I love that it shoots 24 megapixel photos and offers pretty similar low-light capabilities like the A7sII. The only thing I found missing on this camera for my needs was 4K 60 frames per seconds. For most of my personal travels, I don't mind 1080p 60 fps, but I want to shoot the highest resolution possible for clients and this is where my head is at the moment.
Sony Zeiss Lenses
Sony 24-70 f/2.8 GM FE Zeiss: This is a bread and butter lenses that will cover a good range for most shooters. With a fixed f/2.8 maximum aperture, I get good separation and depth of field for my shots. When I want to carry just ONE lens for any occasion, this is the one.
Sony 16-35 f/4 Zeiss: There's a GM version of this lenses that opens up to a constant f/2.8 aperture, but it's also bigger and heavier. Since I use it mostly at 16mm (for landscapes) and 35mm (for food and people), I generally close down a bit on the aperture anyway. The few times where I'd want to shoot faster than f/4 wasn't enough to convince me to a drop another $1000 for the G Master version of the lens. This is my main lens for capturing landscapes and my ONE lens I carry if I know my focus is shooting landscapes and wider scenes. In Iceland, I kept this one most of the time.
Sony 55mm f/1.8 Zeiss: This is Sony's equivalent of the classic nifty-fifty. This is a lens that renders beautiful shots, but I don't think it's worth it at $900. We can get into a discussion about optics, glass and precision engineering, but considering a typical 50mm f/1.4 (not 1.8) used to cost around $300-$400 for Canon/Nikon DSLR cameras and I think this lens is overpriced. I paid about $600 for it used, so it was a pill I could swallow at the time. If you can afford it, it's a good, compact lens for your Sony system, but otherwise, I'd skip it and look at some of the manual focus lens options below.
Rokinon Cine DS Lenses
As nice as the some of of the Sony Zeiss lenses are, what I still hate about them is that they use a fly by wire focusing mechanism that doesn't have a hard start and stop like older DSLR lenses. In layman's term, this means you can turn the focus ring forever and it will not physically stop. In practice, this is horrible when trying to rack focus for video. For this and a few other reasons, I have a different set of Rokinon manual focus CINE lenses when I'm doing a dedicated video shoot.
I use the 35mm T1.5, 85mm T1.5 and 14mm T3.1 in the Cine DS lineup to cover most of the focal range that I would typically shoot in.
With the Cine DS lineup, you get a few main features
De-clicked Aperture ring: This means you can smoothly and silently change aperture settings, which is a very useful feature when shooting video.
Focus Gear Ring: When I want to use a follow-focus, the built in gear is one less thing I need to worry. It's a standard 32 pitch focus gear
Standard Focus and Aperture Ring Placement: If you put all the lenses from the Cine DS line-up together, the focus and aperture ring line up perfectly, which means you can swap out lenses without having to adjust your follow focus.
Consistent Color Matching: All the lenses are coated to provide a more consistent color match. This saves me some time grading the colors in post-production when I'm shooting everything with the Cine DS lenses.
Dumb Side Markings: Scale markings on both sides of the lenses for ease of use in a production setting. I don't really care for this since I'm mostly a one-man shooter.
Generally, Cine lenses cost a lot of money. Even Rokinon's XEEN line costs bout 10 times as much as the Cine DS line. The optics are the identical, but the body construction is built to accommodate for more larger production shoots. I won't go into too much detail here, because this is not the right post for it, but for my needs, the Rokinon Cine DS line is good enough.
Adapted Lenses
Voigtlander 40mm f/1.4 SC Classic: I love shooting at the 35mm focal length, so the Rokinon 35mm T1.5 Cine DS is one of my most used lens. Unfortunately, it's pretty large and sometimes I just miss carrying a small body and a small accompanying lens. For those times, I put on this beautiful "vintage" lens that has beautiful bokeh and character.
I have bought the 35mm and 40mm option. Why so similar in focal length? I first bought the 35mm and it broke, but I needed another Voigtlander lens for my Bessa R3A, so I went with the cheaper but just as good 40mm option. I love this lens more for photos. To use it, I adapt it to the A7III with a helicoid adapter that allows it focus even closer than the lens would originally. It's fantastic.
Part of the "character" of this lens is a bit of vignetting. While I don't mind this for photos, it can get annoying for videos when shooting wide-open at f/1.4. It becomes problematic and visually jarring to see vignetting in some shots and not in others when I'm putting together a film using footage from a mix of lens. Still, here's a film I shot almost entirely on this lens and I loved how it turned out.
Nikon Micro-Nikkor 60mm f/2.8: I adapt this old Nikon lenses because it's a cheaper option to get beautiful macro shots. It's the only Nikon lens I still keep around to adapt to use on my Sony cameras.
Film Accessories
SmallRig Sony Half Cage: I use a cage to protect my camera and also add more video-centric accessories. I specifically use the half cage, because I still prefer holding onto my camera using the grip. The cage also blocks easy access to the C1 and C2 buttons, which I use a lot. SmallRig makes low cost quality cages, so I like going with them.
SmallRig Wooden Handle: This is a beautiful handle that I add to the left side of the cage to hold onto my camera. It gives me stability when I shoot as well.
SmallRig Top Handle: When I walk around, I prefer to have the top handle.
Rode Videomic Pro Plus: One of the best value shotgun mics to add to your rig. The Pro Plus version has one feature that is indispensable for me: auto on/off. It's so nice that the shotgun mic will turn on and off with my camera so that I never accidentally forget to turn it on when I need it or leave it on when I don't and drain the battery. With the right settings on your camera and mic, you can get really clean sound with this thing.
Deadcat: This goes around the mic and adds a level of wind protection. It also looks really fluffy and is nice to touch.
Rode Wireless Lavalier Kit: This is a very affordable and portable wireless lavalier kit. Attach the receiver to your camera and attach the lavalier mic to the transmitter and you can record lavalier audio directly to the camera without long wires.
Zoom H1N Recorder: I use this to record ambient sound effects for my videos. It's also a good way to record a second source of audio for interviews just in case my main source is funky.
SensorKlear Pen: A must buy for every photographer. This thing allows me to quickly clean my sensor without damaging it. It picks up small specks of dust and any other debris or smudge on the top glass of the sensor. Keep this with you at all times.
External Hard Drives
Sandisk Portable SSD: This is my "working drive". It's a fast SSD drive that's the size of a stack of credit cards that allows me to edit photos and videos much faster than other portable hard drives. I carry a 1TB version, but a 500GB one will do since most of my projects won't be over 500GB. When I'm done, I transfer it over to my LaCie External Hard Drive that's also USB-C.
LaCie USB-C External Hard Drive: I carry two 4TB versions of this drive to store my data and protect my data on the road. When I'm done with a project on my "working drive", I transfer it over to this and back it up. I separate the drives when I travel, just in case.
Extras
MeFoto BackPacker Air Tripod: This is my smallest tripod that I feel good about using. It's not the best or the sturdiest, but it's more than good enough and the tiny form factor means I'd consider bringing this along and have a tripod rather than no tripod because I didn't want to deal with the extra weight. It might be discontinued now, but if you can get your hands on one for cheap, I'd consider it.
KODAK INSTAX SP-2 PRINTER: The coolest piece of gadget I take with me. This little device allows me to print business card size 'polaroid' photos while I'm on the road. In places like Cuba and Mongolia, I've been able to take photos of people and give them a little memento to keep instead of just showing them their photo on a tiny screen.
We take and consume so much when we travel that it's a small way to give back. I highly recommend EVERYONE carry one of these around. It's so much fun to give people an actual print and it's a hit with everyone I meet. It combines the nostalgia on instant film with modern technology and allows me to print the nice photos from my real camera almost instantly with a wireless connection.
There's a newer model called the KODAK INSTAX MINI LINK as well that has a few different print options, but I generally just use it to print a photo as is from my phone, so there hasn't been a need to upgrade.
What I Want In A Camera Going Forward
4K 60 FPS.
4:2:2 10 bit or at least 4:2:0 10 bit.
Built-in Image Stabilization.
Fully articulating screen.
These are the features that I think make for a perfect travel video camera. For that reason, my move to the Fuji X-T4 or the Panasonic S5. Here's the reason. Both of these cameras are smaller than the Sony A7III and have all the things I need for the next few years of photo and video shoots.
While there are minor differences between the two cameras, my decision will ultimately come down to a couple of consideration for building out an entire system.
Why Go With The Fuji X-System?
The Fuji system is attractive for a number of reasons including a cult following for its purist approach to photography. The film emulations are amazing (there is deep color science behind it – it's not just a "filter" or "effect". The buttons and just the overall design of the camera makes you feel like you're shooting with a 35mm film camera. I already own the Fuji X100V as a small camera I plan on keeping on my body at all times to quickly capture most shots at the 35mm focal length. It's an incredible camera in such a compact form.
The Fuji X-T4 is an APS-C camera which means the sensor is smaller than the full frame sensors that I'm used to and prefer. In the real world, there's not a big difference in the quality of APS-C sensors and full frame sensors, but the focal lengths are different and therefore you get shallower depth of fields for the equivalent focal length on full frame.
The benefit to the APS-C system is the smaller lenses. All the Fuji lenses are smaller than its full frame counterparts. And cheaper. This is the biggest consideration for me because I won't hesitate to carry more lenses when I'm going on long hikes or walking around all day.
Why Go With The Panasonic L-System?
The Panasonic's main advantage here is that I will stick to a full frame sensor, while retaining roughly the same size camera. The L mount lens system means I can use native Leica, Panasonic and Sigma lenses. These are more expensive than the Fuji lenses, but I will get the same depth of field I'm used to with the Sony.
The logical argument against going Panasonic is that it is too similar to the Sony system, including the larger lenses that I would have to carry, so there's no point in changing. Right now the A7sIII doesn't solve my hybrid photo/video problem since it's still a 12 mp camera, but no doubt, Sony will be announcing a new new frame camera that will have all the same features as the Panasonic S5. I won't have to replace all my lenses and I can stick to a system that I'm used to.
There are a lot of announcements right now at the end of 2020 and I'm in no rush to change since most of my travels are grounded, but I will update this section as soon as I make a decision in the coming months.
What I'm Thinking For 2021
Like I mentioned earlier, as much as I love Sony, and still recommend it to most professional shooters, I'm considering changing to Fuji at some point by the end of 2020, I personally love to shoot light and most camera manufacturers have caught up with Sony over the past year. This is a big decision, so I'm waiting for all my the major players to finish announcing their line-up by October.
Along with 4k 60 fps and a higher bitrate, it would include everything I need for most of my shoots, while allowing me to use smaller lenses. With this route, I can use 3rd party manual focus lenses for film shooting that do not have a built in stabilizer and still stabilize my shots with the camera body. I already own the Fuji X100V and the X-T4 has all the features I will need.
The Panasonic S1H also has everything I need right now. In fact, it's the camera I've been looking for Sony to come out with, but it is 1) expensive and 2) very big.
The Panasonic S5 solves both of those problem, so this could very well be my new camera for 2021 too, if I decide to stick to full frame. We'll see in the next couple of months before I need to head out on the road again.
Ultimately, I'm still a run and gun type of photographer and filmmaker, so I want something that I can shoot with quickly and nimbly. Whatever you decide, make sure it's a system that works for you. It's not just about the camera, but all the lenses that you plan to use with it as well. Hit me up if you have any questions. Let me know your thoughts if you have experience with any of these cameras.
Disclaimer: Like most, if not all, blogs, I use affiliate links and earn a commission from Amazon (where I legitimately do 90% of my shopping) if you click through and purchase. Nothing happens on your end. You get a curated list of things I use and I earn a small commission from Amazon. When there's a cheaper price elsewhere, I'll tell you since it goes against what I believe to pay more than you should. I really appreciate if you use these link to purchase as it helps support me continue to do what I do and spend the time to offer unbiased advice.