Bucket List: Diving The Outer Great Barrier Reef With Mike Ball Dive Expeditions Live Aboard
Bucket List: Diving The Outer Great Barrier Reef With Mike Ball Dive Expeditions Live Aboard
Last Updated on January 11, 2020
The famous Great Barrier Reef in Australia is the world's largest coral reef system composed of over 2900 reefs, 900 islands and stretching 2600 kilometres. It's absolutely massive and be viewed from space. It's definitely a bucket list dive location and it's sad to say, but it's dying.
Warmer ocean temperatures have put a lot of stress on the ecosystem leading to mass coral bleaching. Agricultural pesticide runoff has also hurt the health of the system. And of course, reef tourism is partly to blame. As a tourist myself, I benefit from access to beautiful places around the world, but it's equally important to tread carefully.
---
I've visited the Great Barrier Reef a few times, but my honest take is that you have to go further out in order to still be able to get a glimpse of what it used to be long ago. Dives off Cairns and Airlie Beach were less than impressive. My first glimpse into its true beauty came 15 years ago with my first visit to Heron Island. The water there was pristine and the sunset.
I wanted to experience this again, so on my last visit, I joined Mike Ball Dive Expeditions for a 3 Night Fly Dive Cod Hole live aboard trip to the Outer Great Barrier Reef. The experience was unforgettable, the crew was top notch, and all the little touches made for a memorable trip exploring the reefs of Australia.
Flying In To Lizard Island
The trip started off on a high note with a low altitude scenic hopper flight over the reefs to Lizard Island. Here, we were picked up by the Spoilsport to rendezvous with passengers who were doing the full 7 day trip. Those on the 4 day trip would disembark here and fly back to Cairns. Basically, if you do the 3 or 4 day trip, you'll be flying one way. The full 7 day trip has an embark/debark from Cairns without the flight. It's a trade off.
Day 1: 2 Afternoon Dives + Night Dive
The crew welcomed us with a nice mid-morning snack and tea before we jumped right into setting up our equipment for the afternoon dives. I don't mind setting up my own equipment, but it was so nice that the crew did everything for me and offered Nitrox for all the dives.
The first dive was a nice way to freshen up after the morning travels. The corals here are alive evident by the abundance of sea life. I'm a big fan of macros and especially nudibranchs, which did not disappoint.
When we surfaced, there was a warm towel waiting. The water was warm, but not tropic warm, so it such a nice touch and a first for me. A quick rinse and I was in the dining quarters were lunch was ready. This was my first live aboard, so I didn't know what to expect, but that first meal and the subsequent ones all delighted and replenished my calories for the next dive.
The next dive was just as nice and I made some friends shooting underwater. Who doesn't like photos of themselves diving? Giant clams, huge sea cucumbers, and schools of fish reminded me of just how lucky we are to be able to explore such an environment with just a tank of air. Another warm towel, tea and snacks were ready when we surfaced.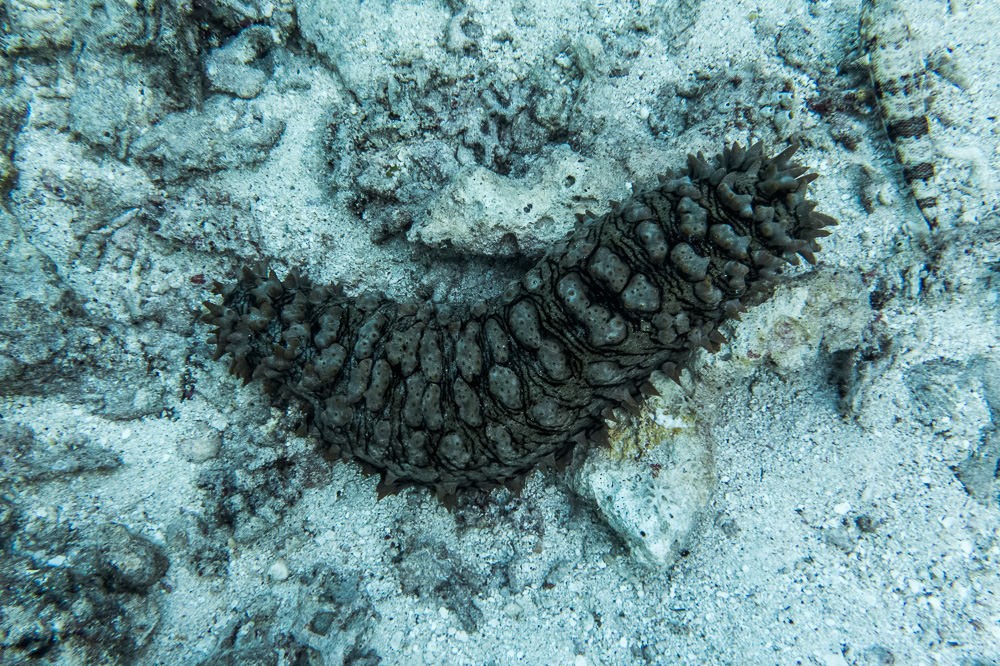 The 3rd dive of the day was a night dive. Everything was provided including a very high-powered underwater torch. There's something so special about jumping into the ocean just as after the sun sets and descend down into darkness. On this occasion, the feeling overwhelmed me in a good way because I realized that not only was I diving at night in the Great Barrier Reef, I was doing it in the OUTER Great Barrier Reef, soooooo far away from civilization. Straight up oceanic open water.
I'm always bad with remembering the things I see underwater, but there were crabs, eels, octopus, and so much more that come out at night to feed. Every so often, I like to turn off my torch and just be in the darkness for a bit with only the scanning lights from the other dives visible in the distance.
While the water was still pretty nice, the warm towel was even more welcomed after the night dive. We cleaned up and moved back into the dining quarters for a lovely dinner before calling it a night.
Day 2: 4 Dives + Night Dive
The second day started early with a light 6:30 am wake-up call from the crew, who I also admire for being up earlier than everyone else to get everything ready. We did a dive brief while having a quick mini breakfast to the backdrop of a gorgeous GBR sunrise.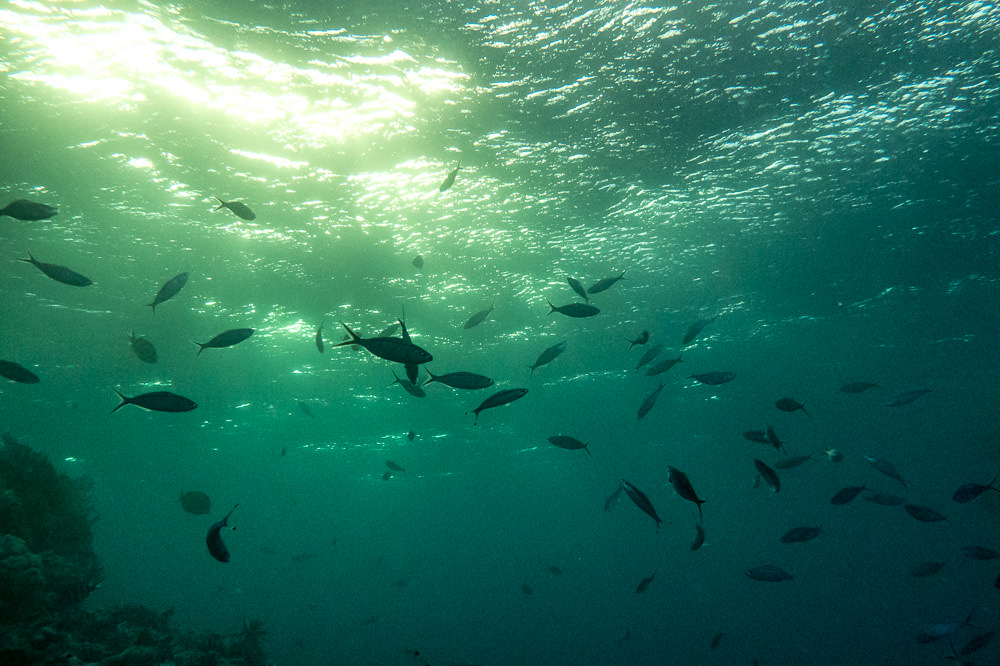 No matter how many times I do it, I always hate the idea of morning dives right up until the moment I jumped in, and feel the fresh water properly wake me up. It always feels like I'm getting fully charged in the few minutes in the water before we descend.
Our morning dive took us down to see the giant car-sized potato cod that's a local here. It's big and it's got a big mouth to match that could probably swallow a baby, if babies were allowed to dive. Away from this guy, we see more cods of different colors and I am fully awake now.
After breakfast, we do 2 more dives and have lunch before commencing with our 4th dive at around 3 pm. I usually only dive 1-2 times a day, so this was a lot for me, but it was such a nice feeling knowing that I was dedicating a few whole days to JUST diving. By the time lunched was served, I had worked up quite an appetite and loved the buffet spread that allowed met to pile it up.
Between the 4 dives, there was so much to see and shoot. There were so many small things that I hadn't seen before and new variants of nudibranchs that I just loved. The ambient lighting and visibility was superb and I was able to shoot everything without any flashes.
Before our 2nd night dive, we were treated to a fiery sunset that set the tone of excitement for that evening dive. Side note here. I was a little disappointed my schedule didn't allow me to do the 4 night dive that included a shark spot, but being able to see a couple of sharks during the night dive somewhat mitigated that feeling of FOMO.
Day 3: Last 4 Dives + Aussie BBQ At Sea
On our last full day at sea, we had another 4 dives scheduled like the previous day. I'll skip the logistics and say that it was another day of excellent dives. By this point, I was so tired that I actually skipped out on the last dive.
Earlier that morning, we went down to a pinnacle where I decided to take my tripod down to shoot an underwater time lapse for my second around the world video. I found the perfect spot with a large school of bright fish swimming back and forth.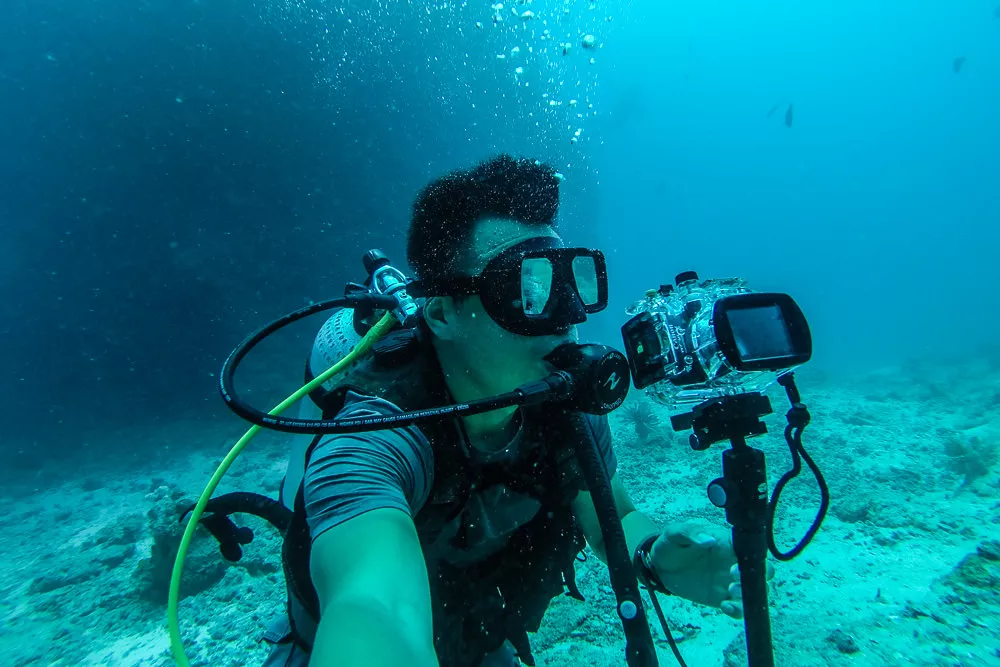 Note: If you're going to take a tripod underwater, be sure to rinse it VERY WELL with fresh water right when you get up. I ended up doing a lazy job of it and ruined that tripod in the long run
You can check out the video below to catch that scene along with others from 14 different countries in my quick 4 minute short film, "Time And Again".
At some point, I was invited to check out the engine room and it was cool to learn a bit more about the Spoilsport, its maintenance and how it stays so damn stable throughout the whole trip.
At the conclusion of the dives, we also had a little photo competition where we got to see everyone's favorite shots from the trip. Quite a few divers had full on rigs that had me a little gear envy. I submitted these photos.
It seems so logical after, but the Aussie BBQ (and a few beers) right on the boat after our last dive was a perfect way to end the trip. I had made some good friends over such a short period and it was a nice way to kick back and chat with everyone without feeling the need to rush off to get sleep before our morning dives. The crew also serenaded us with a few songs, but I'll leave that for you to experience yourself.
What I Loved About Mike Ball Expeditions And This Trip
So much. For a short 4 day trip, this was perfect. Here were my favorite bits.
Low Altitude Flight In
Warm Towels
Gourmet Dining
Free Nitrox
Excellent Equipment
Knowledgeable Dive Staff
Tour Of The Engine Room
Night Dives
Pristine Dive Sites With High Visibility
Aussie BBQ With Drunken Sing-A-Long
Cost Of The Trip
The 3 night trip cost starts at 1987 AUD for the budget twin bunk bed option and go up to 2850 AUD for the premium option with an ocean view and everything. There's a 6.50 AUD/day reef tax and I'd check with them directly to see what the current equipment rental fee is. Here is a link to their current price list.
It's not cheap compared to diving in Thailand, Honduras, or Egypt for example, but considering the cost of diving in Australia runs about 200 AUD for a 2 tank dive, that's about 1200 AUD for 12 dives. Night dives generally cost a bit more as well. Add in the flight, accommodations and meals for 3 full days, and it's a pretty fair rate to dive in Australia. On top of this, you get access to more off the beaten path dive sites that day trippers can't get to and a level of service that goes just above and beyond.
I'm always for saving money, but I also strongly believe in paying for experiences that are worth it. If I could do it again, I'd consider the 4 night trip to get in the shark dive instead of the potato cod dive. I like the idea of a full week of living on a boat, but I personally would be very tired diving 4-5 times a day for a full week. You do 26 dives for the 7 day trip. You also miss out on the reef flight, which I think was a nice highlight of the trip. Still, it's a trade-off and I think some of you reading this might be planning your annual dive trip, so 7 days would be much more worthwhile than 3 or 4 days. I know a few of my friends think I'm crazy to recommend the shorter trip over the longer one.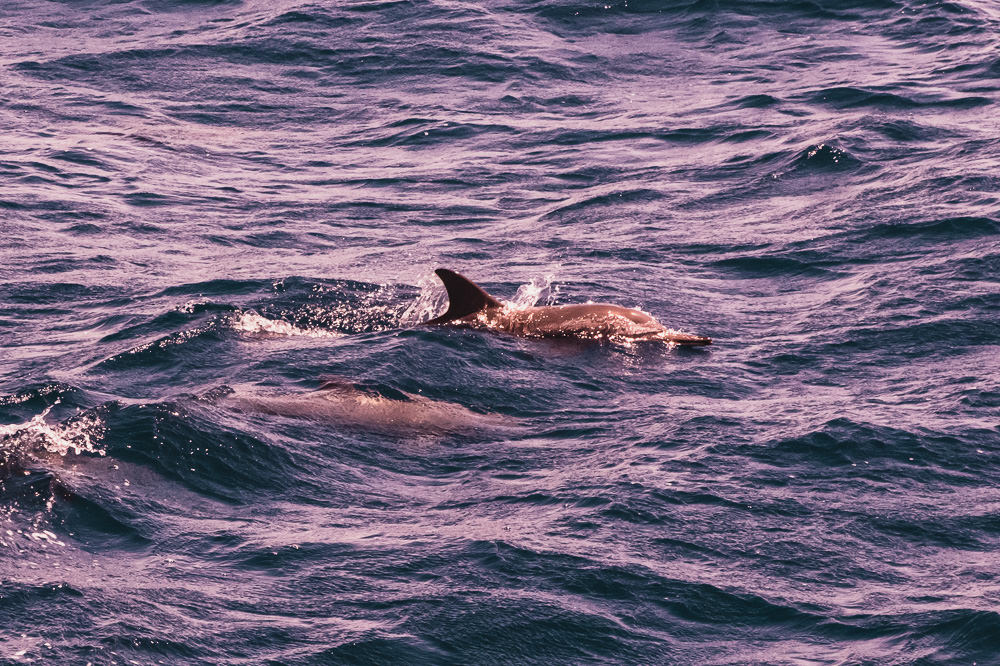 In any case, reach out if you have any questions and I hope you'll find the same enjoyment I found with this live aboard adventure.