Palolem Beach: "They Have Steaks Here?"
Palolem Beach: "They Have Steaks Here?"
Last Updated on May 14, 2018
Between the auto rickshaws, the crowds and all the noise, India can be a pretty hectic place. I love it. But after a month, I was starting to miss some necessities like the latest Modern Family episodes, motel hot tubs, and steak. Mostly steak. Delicious medium rare grass-fed, 2" thick, even marbling, the cow goes "moo" bovine. Since Hindus worship cows in their religion the act of grilling, smoking, broiling, braising, and yes, even roasting a wonderful cut of beef steak is considered a no-no.
---
I understood this and had resigned to being a partial vegetarian until I left the country. That was until a friend on Facebook mentioned that he had steak in India? Challenge accepted.
Cosmic Intervention
But India was a big place? Was I supposed to be checking every menu and asking every local where I can eat their sacred animal? Turns out, I didn't have to do anything. Turns out, almost every restaurant on Palolem Beach in Goa served steak. And we had just arrived. I also needed a shave after lounging around in Udaipur for a week to catch my breath.
How great to arrive after a long overnight train journey to a sizzling plate of this?
It's A Beach, Relax
Now that I had resolved my steak dilemma, what was a weary traveler to do on a beach filled with soft cushions, hammocks and swinging beds?
Top 5 Things To Do on Palolem Beach
1. Get Your Tan On: There's 2 km of beach. Pick a spot and relax. When you're done, make a beeline to any of the restaurants behind you and grab a lime soda. Take it with sugar.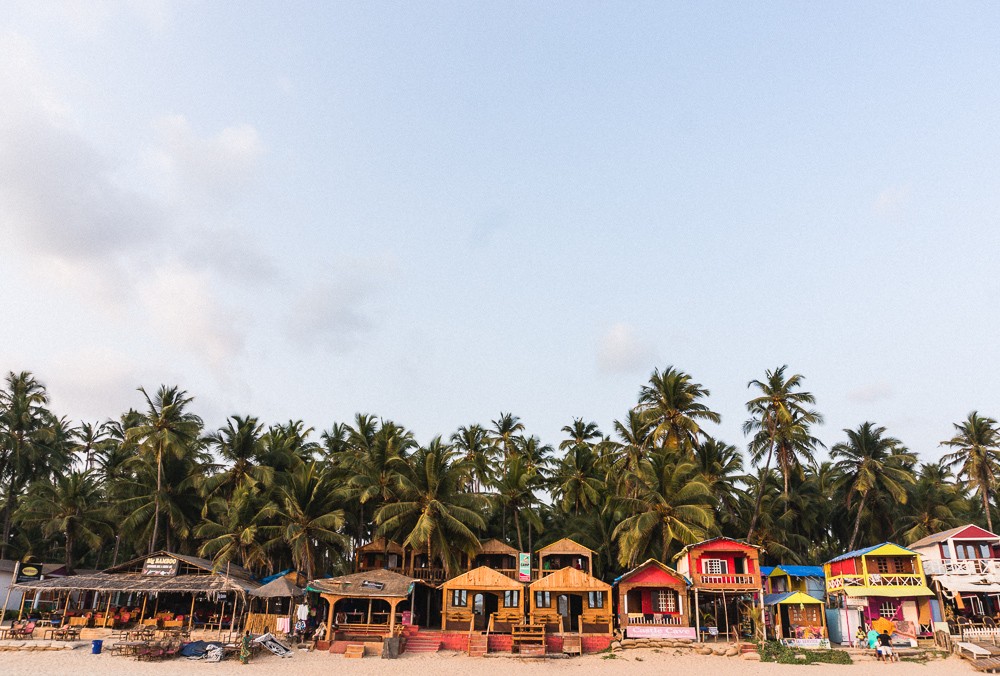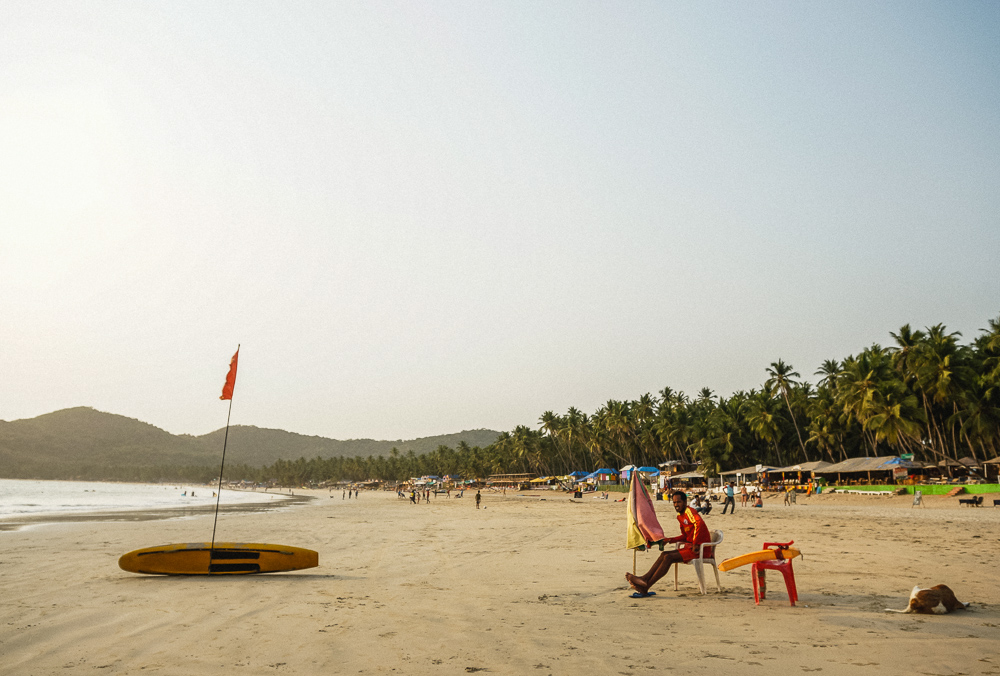 2. Rent A Bike And Check Out Cola Beach: You can rent a bike for about $2 a day. That's just ridiculous. Fuel up and ask for directions to one of the other beaches. It's a bumpy ride to Cola Beach, but it's a great way to get away from crowd.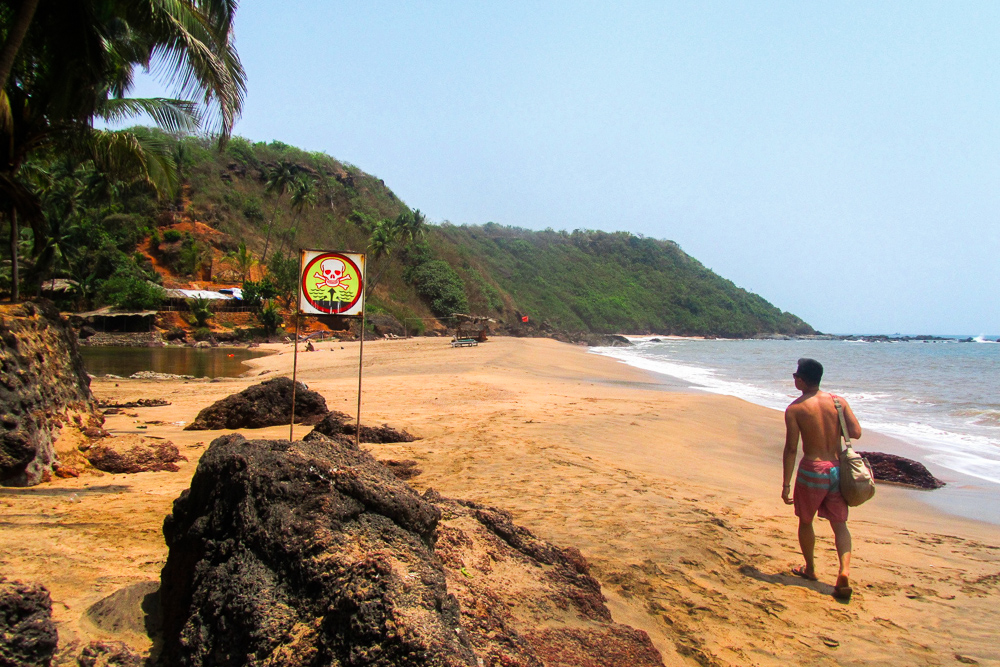 3. Choose Your Catch Of The Day: After a day on the beach, grab a seat, well, right back on the beach and choose from the catch of the day. Do the sniff test to make sure it's actually a catch from that day.
4. Go To A Silent Disco: Why dance to the same music as everyone else. Ask around for the next silent disco and rock away with one of the wireless headsets pumping 3 different tracks so you can do the swing while someone else is doing the air guitar.
5. Get Your Yoga On: There are number of schools and instructors advertising on the beach. Pick one and work on your downward dog.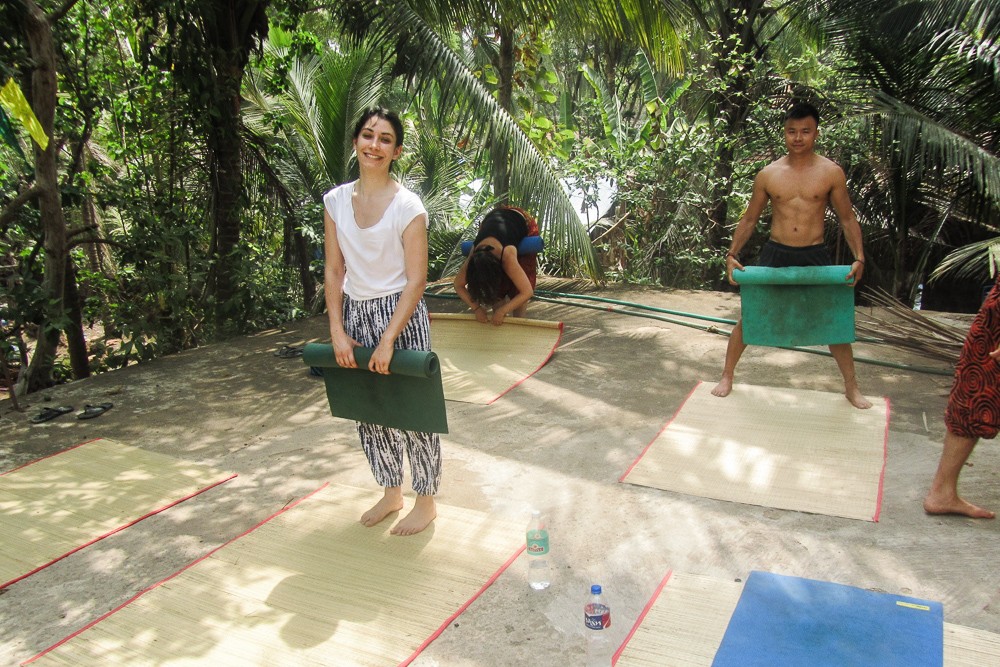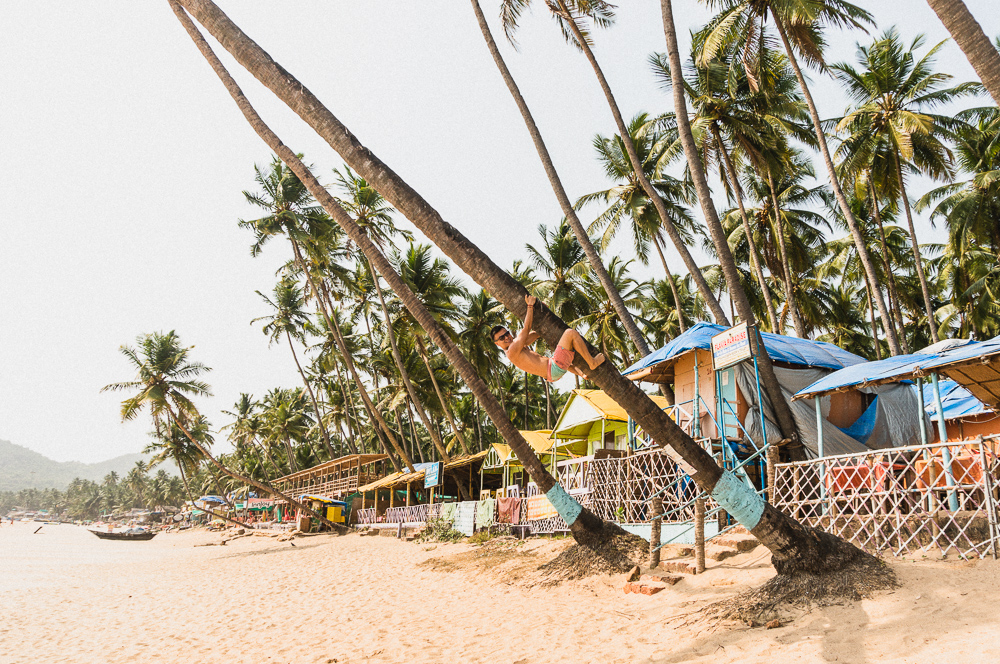 Enjoy and if none of these things appeal to you, just do nothing. It's the perfect place for that.