Bucket List: The Price Of A Perfect Sunset On Nusa Lembongan
Bucket List: The Price Of A Perfect Sunset On Nusa Lembongan
Last Updated on January 7, 2020
There are days for adventure and excitement, the ones with stories you share over a beer and reminisce about from time to time.  And there are days that are meant to be ordinary, the relaxing ones where you sleep in, have a good meal and enjoy the simple pleasures of life. But sometimes, life has other plans and the two become one. My second day on Nusa Lembongan, off the coast of Bali, was supposed of the latter category. After ringing in the new year with thousands of Balinese revelers shooting fireworks in the rain, I found myself a quaint bungalow cottage on this quiet island for some me time.
---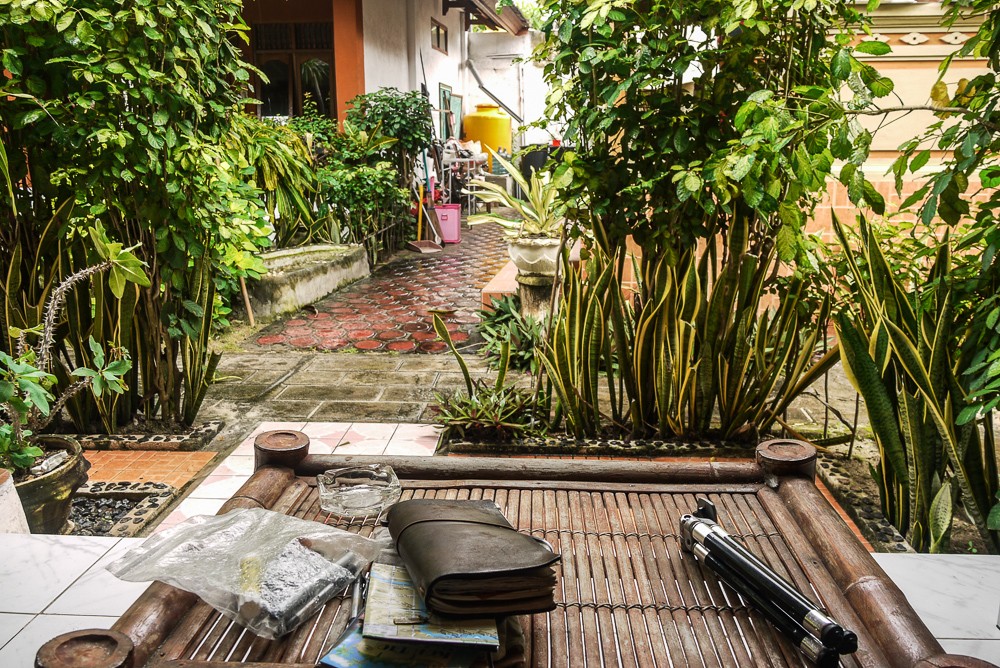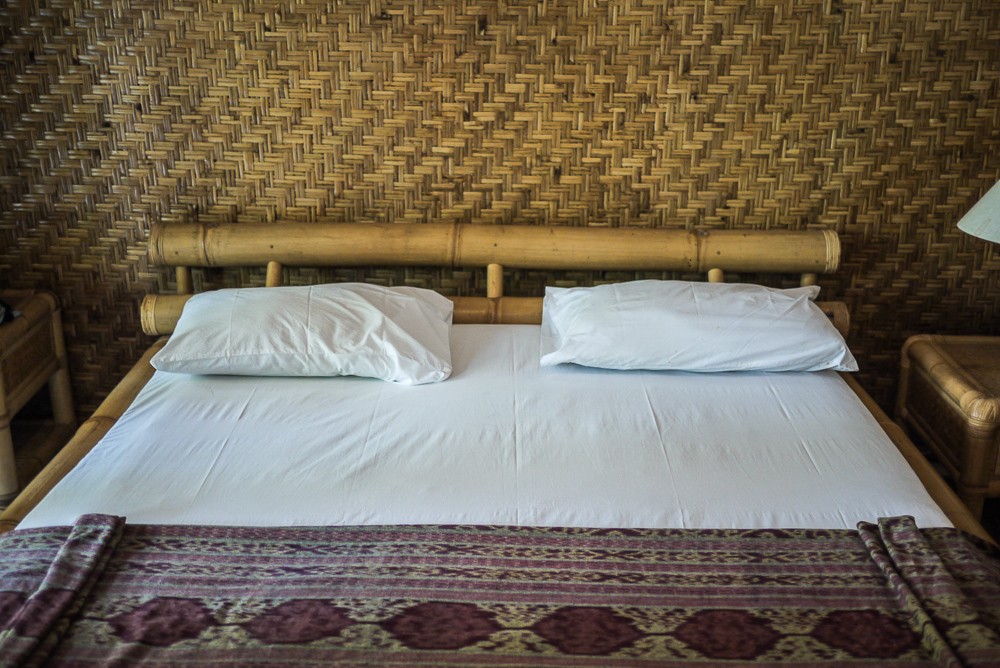 It's A Beautiful Day To Do Nothing
As with any perfect ordinary day, it started with a nice lie in. I took my breakfast watching the boats bob and sway gently with the surf. With my book, I was content to just sit on the beach and read all day. That, a nap and two more meals were the only things on my schedule. Instead, the owner of the bungalow suggested I take his motorbike for a leisurely ride around the island. He recommended I check out some of the more pristine beaches on the island away from the boats and tourists. Since the island was only 8 square km in size, I figured a trip around could be nice and I would easily be back in time for my afternoon nap. I thanked him and took the keys.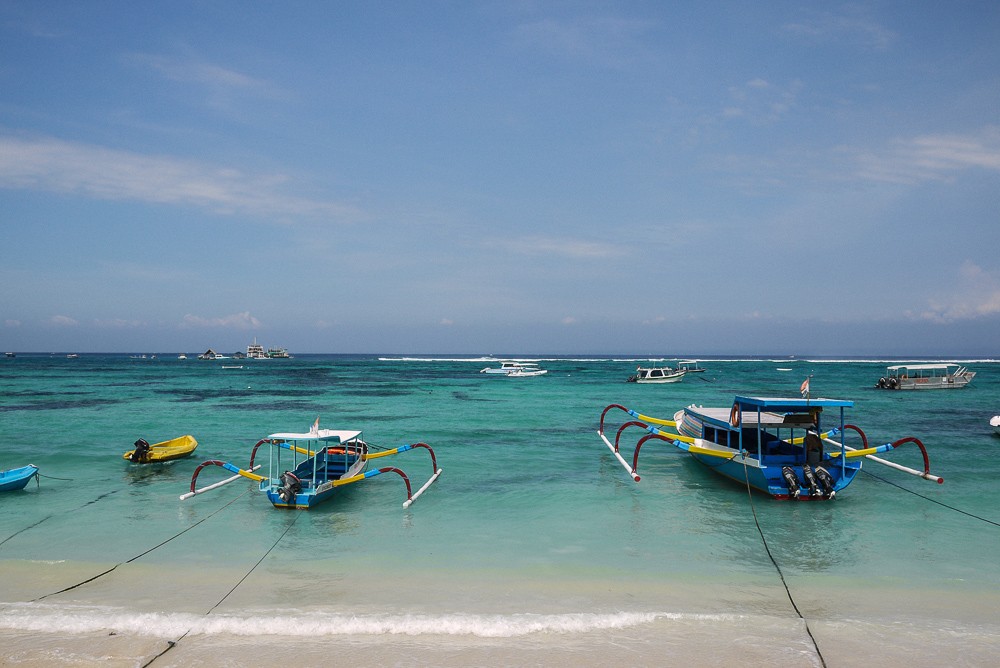 It's A Beautiful Day For A Short Ride
With none of the traffic that congested Bali, the road around the island led through a number of small villages and seaweed farms. It was a pretty sight, but I quickly moved on to get away from the pungent smell of seaweed drying in the sun. At the north end, the road turned deeper into the island replacing the coastline with the green of a mangrove forest.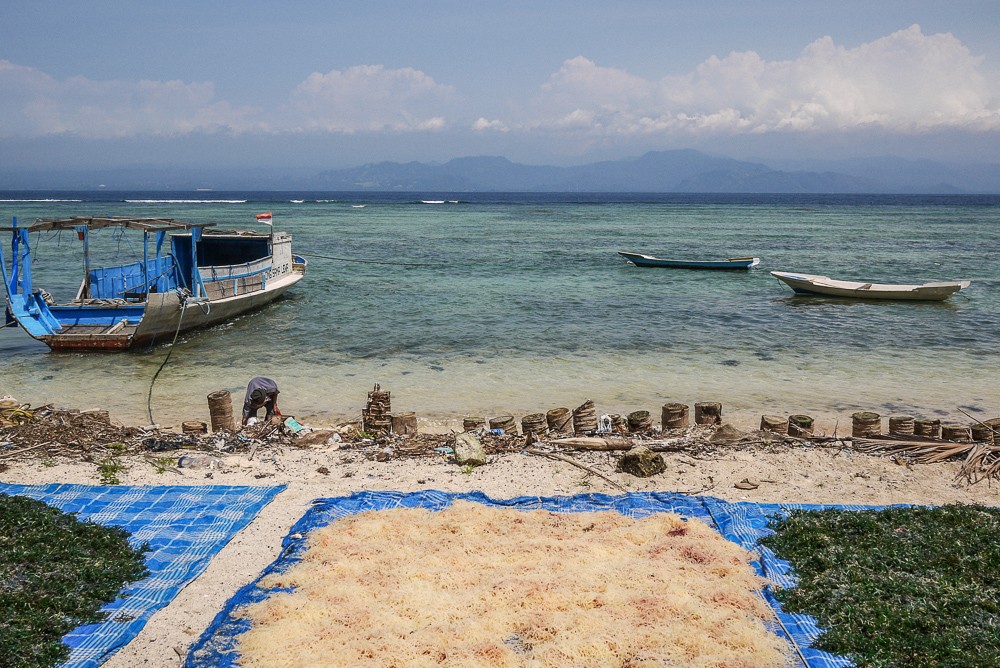 In one of the villages, I stopped to buy fuel. As a photographer, I've found that I have a way to communicate with locals even when I can't speak their language. I took photos of the children and showed it to them. They loved it and asked for me to take some more. Not only could I bring a smile to their face, I was able to capture it.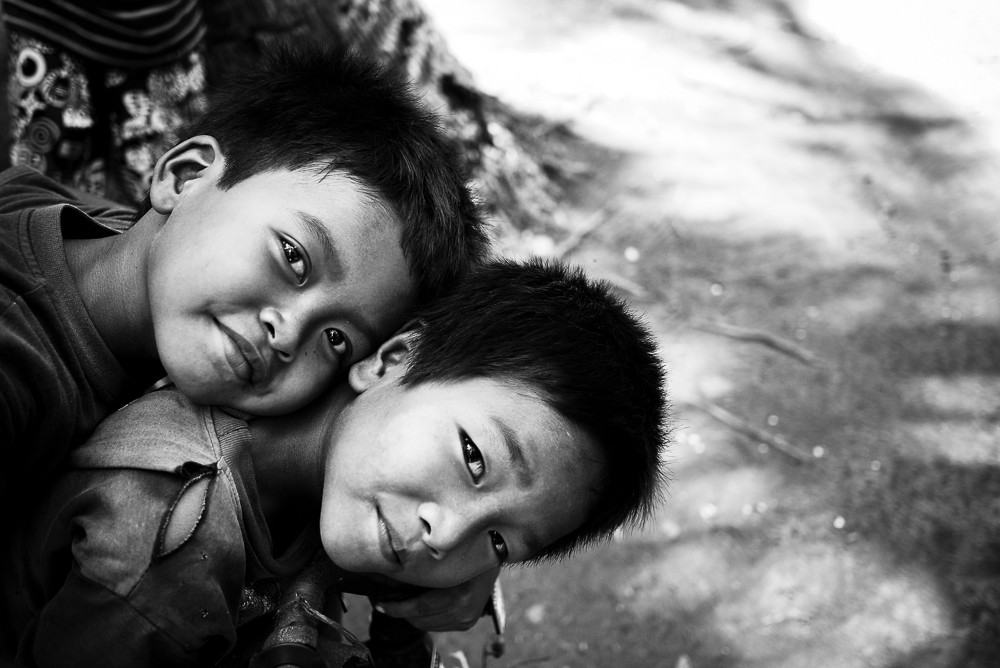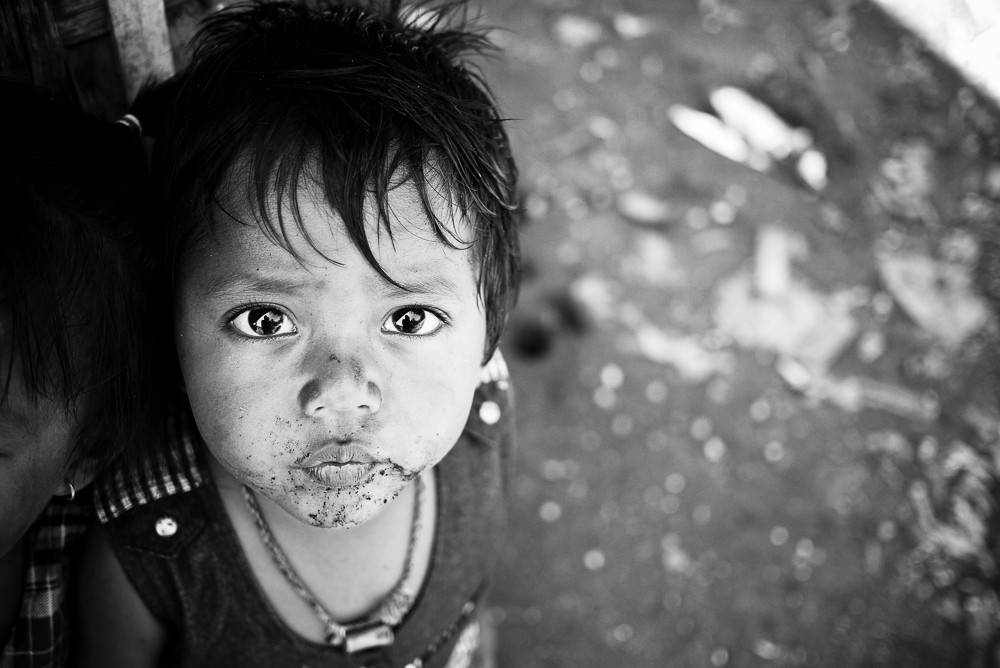 It's A Beautiful Day For A Nap
The owner was right. After a quick stop for some lunch, I found a small beach resort aptly named "Dream Beach" with soft white sand where I went for a swim and proceeded with my post-lunch nap.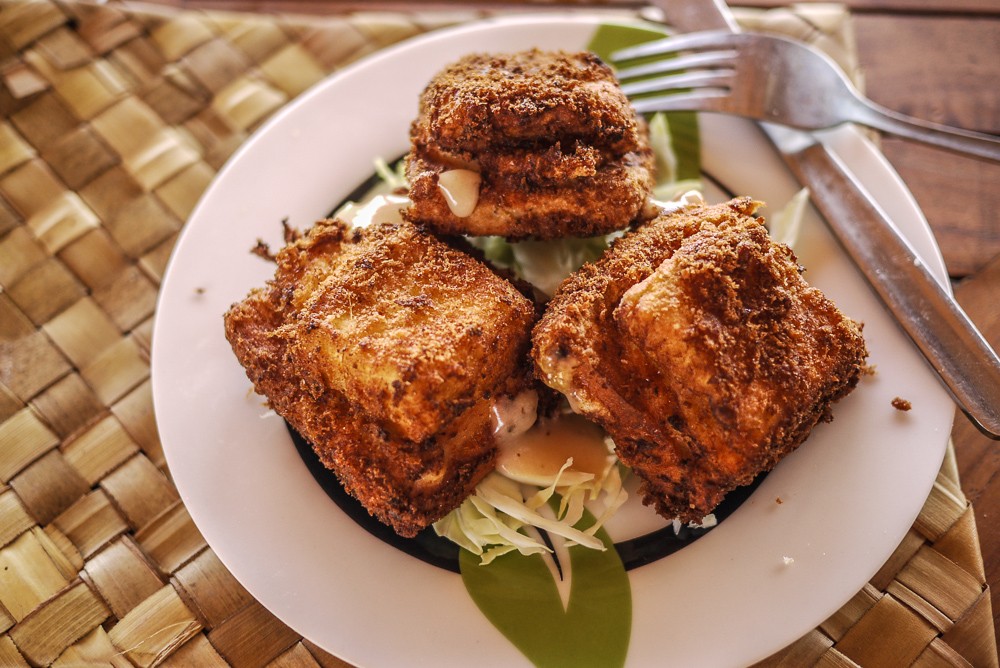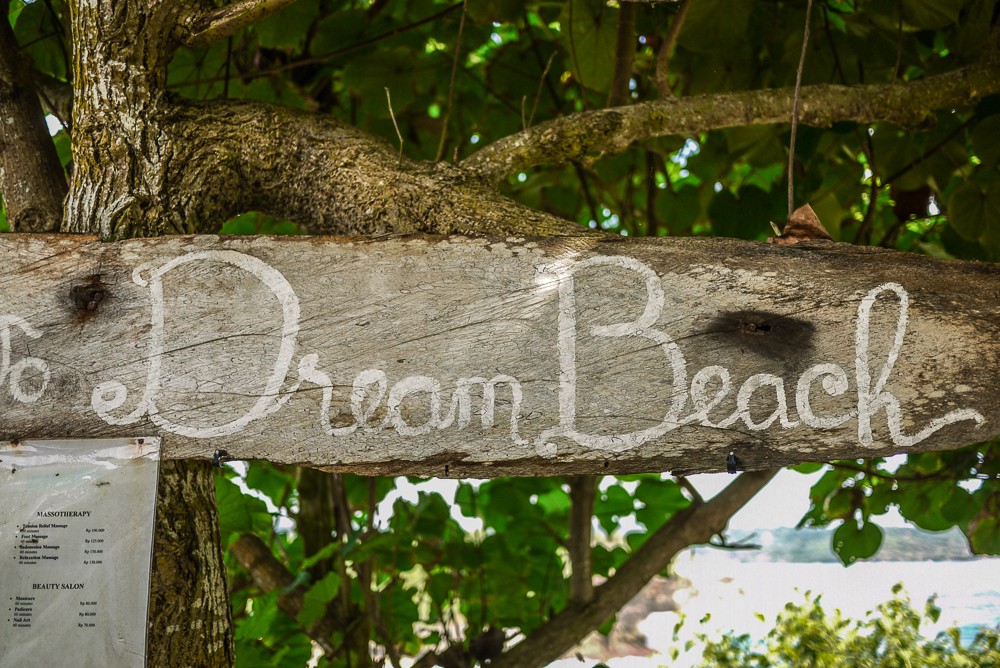 An hour later, I continued on my way expecting to head full circle back to the bungalow. Instead, I found myself at the Scallywags Beach Resort (now The Beach Club) and decided to stay on account of it having a fresh water pool overlooking the beach and a menu full of umbrella drinks. Me time continued with said umbrella drink (fresh mango smoothie) in hand and another nap by the pool.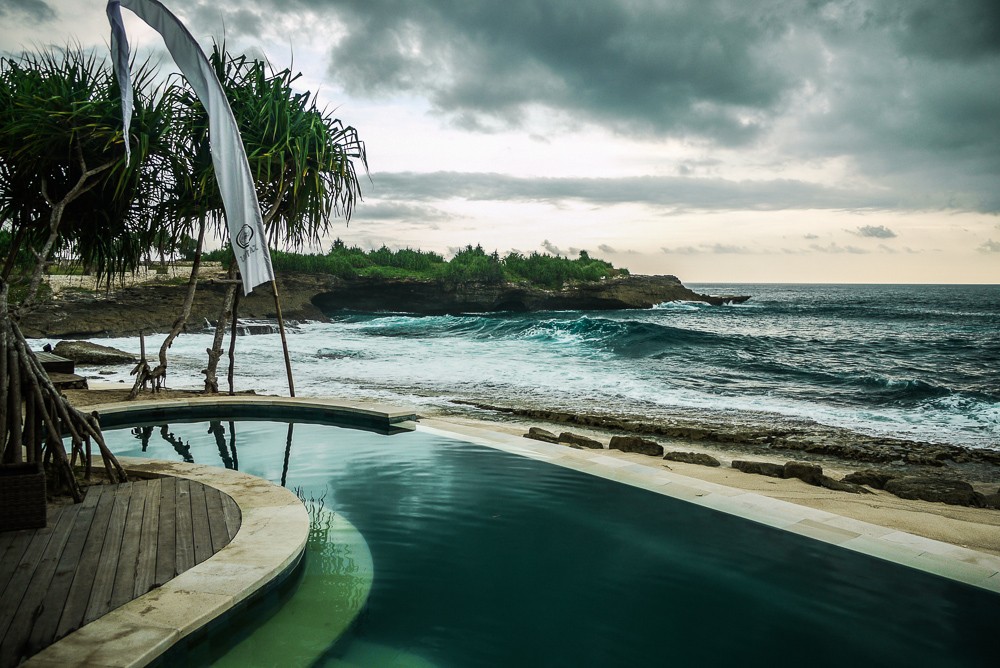 It's A Beautiful Day To Watch The Sunset
They say time flies when you're having fun. I say time flies when you've taken a long nap. What had been a dullish gray color in the clouds and the water was now replaced by warm yellows and flecks of red glittering in the surf. The light looked like it wanted to explode from behind the clouds. I suddenly realized that I should leave if I wanted to do the ride back through the jungle before dark. It was the smart thing to do, but I just couldn't pull myself away. The colors only grew more vibrant as though it was warming up for the main act at sunset.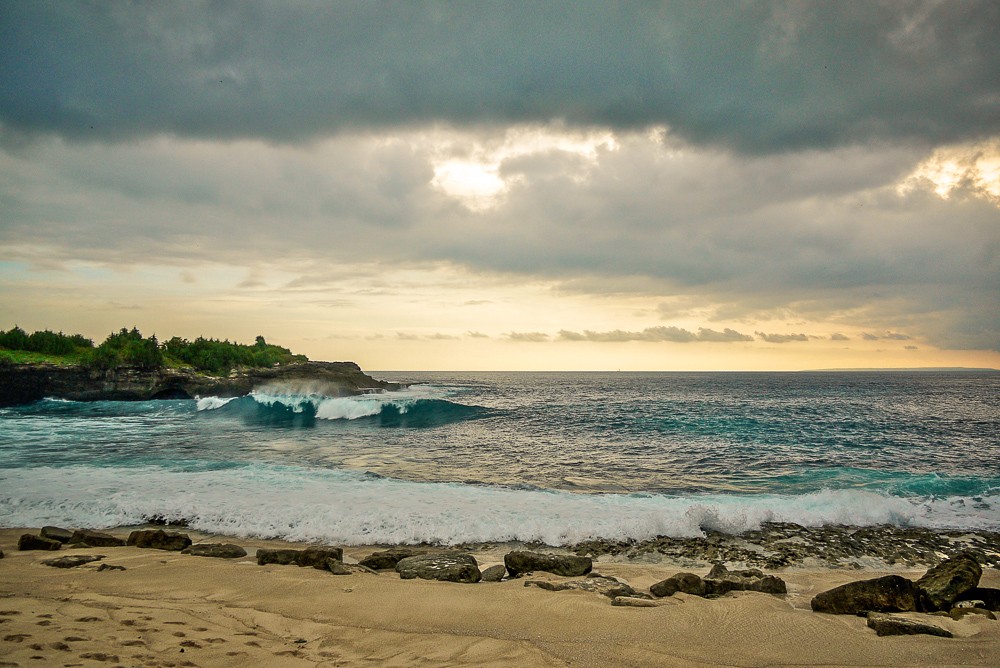 "When In Doubt, Turn Left"
So I stayed. The enticing smell of fresh fish and lobster coming from the grill didn't hurt my resolve either. I ordered dinner and accepted my situation. Besides, how bad could riding through an unfamiliar jungle on a rocky dirt trail in the dark without a map be? I told myself I just had to think happy thoughts and not let images of that little girl from the Grudge pop into my head on the way home. Easy enough.
As I turned out from the resort onto the dirt road, I was already contemplating shelling out for a room and spending the night there, but the backpacker inside me and my male pride wouldn't allow it. Before long, I turned back for a glimpse and this what was I saw.
I was now committed. I steadied my heart beat and prayed that the engine on my motorbike would do me the honors of not breaking down until I was back. If I could find my way back. My first bump in the road came when the path split. My mom once told me, "when in doubt, turn left", so I did, for no good reason other than she didn't say "turn right". My second bump in the road was an actual bump in the road that threatened to pull the tires from beneath me. I learned later that Islam is the dominant religion in Indonesia, and having just come from Egypt and Turkey, I knew that there were 5 call to prayers throughout the day, including one just after twilight. The prayers are played over loud speakers so that all Muslims can hear the call. This was a perfectly rational explanation for why I suddenly starting hearing a loud melodic chant coming from right in the thickets of the trees and vines. I just didn't know it at the time. And who would? At this rate, I was expecting to see this just up the road.
"When In Doubt, Follow The White Couple"
The road split again. I was about to follow my mom's advice a second time and turn left until I saw a white couple riding on another motorbike heading in the other direction. I took my chances and followed them. At that point, I may have been going in the complete opposite direction, but at least I wasn't alone. I followed for about 10 minutes when we passed by a bunch of umbrellas that seemed to be floating on its own in all different directions. I found out the next day that locals put umbrellas over gravestones to offer shade and protection for the departed. Again, I didn't know that at the time. My imagination was already running wild and if I wasn't riding behind that motorbike, I think I would have bricked it. Eventually, I saw lights and recognized the town of Jungut Batu where I was staying. I felt my behind and it was still dry. Incredibly relieved to be back, I changed my underwear and promised I would pee on the owner's potted plants in the morning. Was it worth it? The sunset was unbelievable, but I don't think any sunset is worth nearly sh*tting your pants.