Restored BMW Isetta: I Must Have One Now!
Restored BMW Isetta: I Must Have One Now!
I believe in love at first sight. It's rare, but when it happens, it's a thing of beauty. It happened a few days ago when I was riding along with my wedding client to drop off the maid of honor at her parent's place. As we pulled up to the garage workshop, I caught a glimpse of this tiny and cartoonish bubble of a car that looked like a cross between a Volkswagen Beetle and a futuristic dune buggy from the Jetsons. It was just so tiny, but so beautiful. Sherry, the owner,  told me it was a restored 1953 BMW Isetta. I could not contain my excitement and asked sheepishly if I could come back to admire the car for a bit longer.
---
A couple days later, I returned to the garage and was greeted by Sherry and her husband, Rusty, who buy and restore rare vintage cars in their garage workshop. I think my child-like excitement won them over and Sherry offered me a ride around Pukekohe in the Isetta. After I got over the initial enchantment, I noticed that there were no doors on this thing. Take a look at the photo above again. I looked all around the car, nothing on the sides, nothing in the back, and nothing on the front. Except there was something. A tiny little handle right by the headlamp. Sherry turned the handle and the entire front panel opened up shifting the steering wheel along with it. She told me to get in.
I'd never seen anything like it. It felt like a being in a little 2 seat spaceship more than being in a car. We pulled out of the garage and onto the street. It was like riding along in a tiny little box, but the coolest tiny little box you could ride in. It was mind boggling simple inside the car. A key ignition, an indicator switch,  speedometer, clutch, gas, break and a gear stick right on the side of where you would normally expect a door to be. There was a seat and a bit of space to keep your things above where I assume the engine resided. On the outside, the red and white paint was flawless. You had two headlamps to the side of the car, a pair of crash bars to the front, and a guard rail around the gas tank. That was it.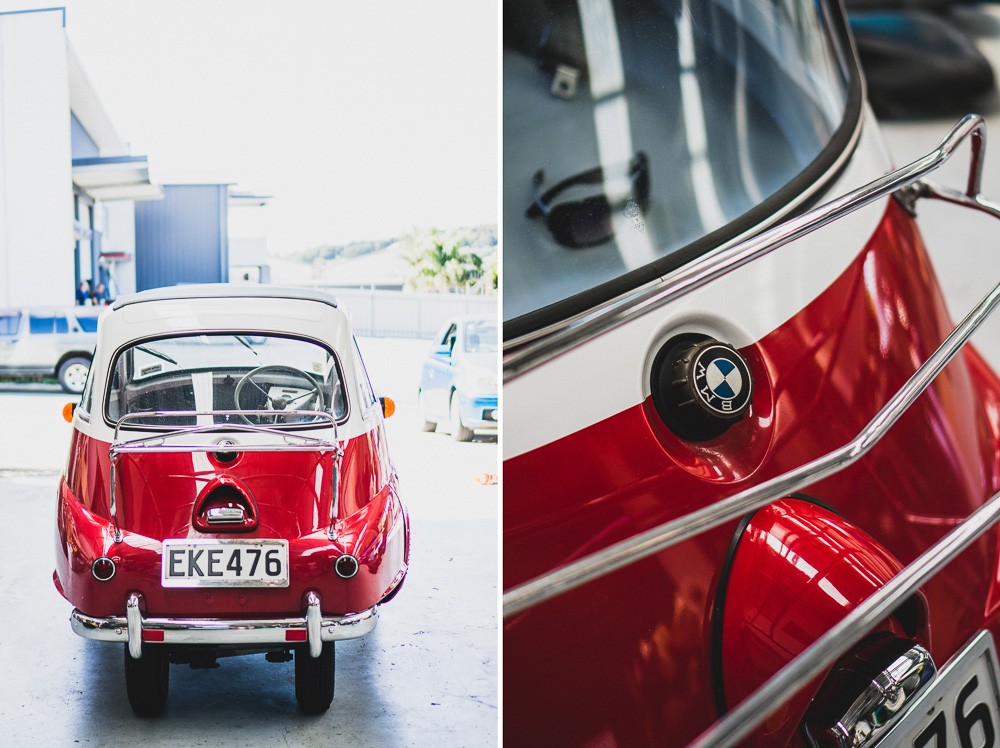 Below is Rusty working while Sherry showed me a couple more cars that were in the garage at the moment.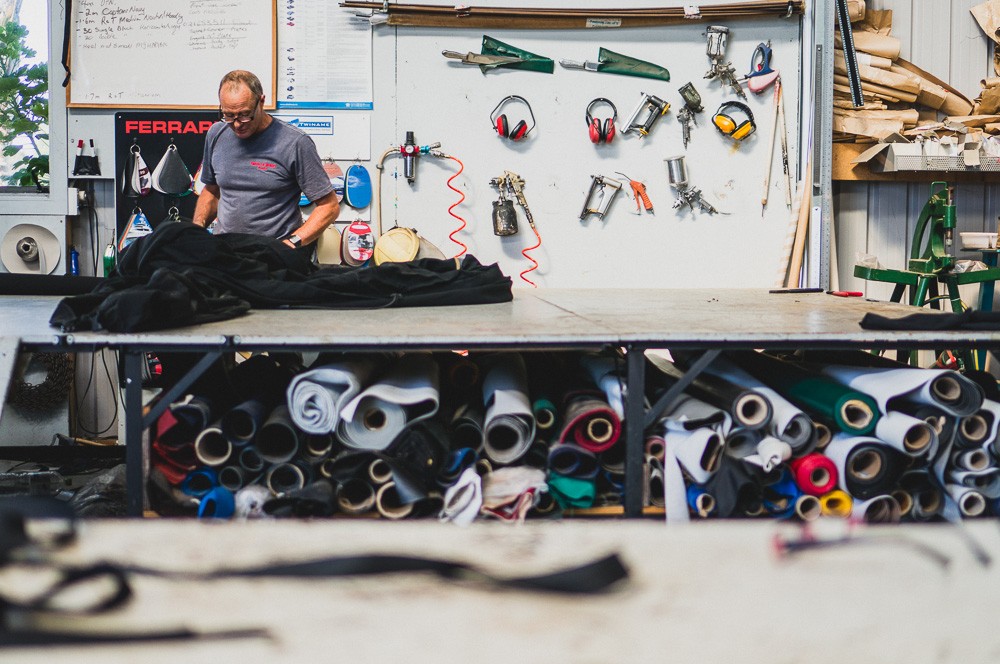 We then went for a ride in their Fiat Bambino station wagon. Another restored beauty. I wanted one of these things too. This one had a bit more space. A pair of suicide doors for the driver and front passenger opened up nicely to a pretty spacious interior. It even had a little sunroof.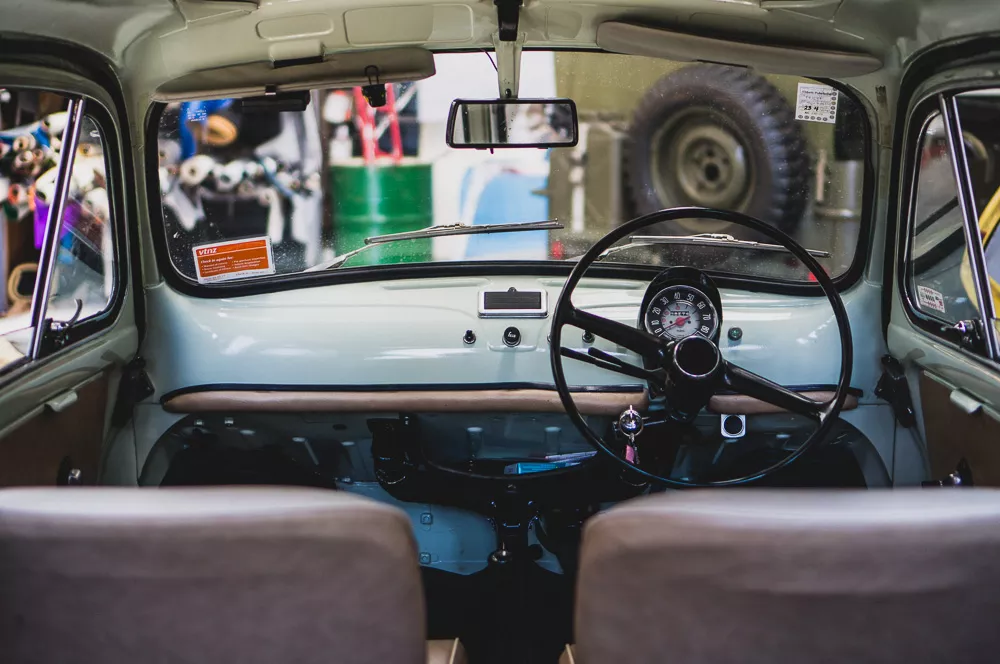 As if only to make me even more jealous, Rusty directs me to another car covered up. Underneath was another BMW Isetta. This was not yet restored, but still a thing of beauty. Why can't we make cars like this anymore?
Now if only I can ride around New Zealand in one of these things. We can all dream.