Review: GOBAG And The Art Of Minimalist Travel
Review: GOBAG And The Art Of Minimalist Travel
Last Updated on May 14, 2018
After seeing a Facebook ad about a bag with a built in compression system, I reached out to James Fyfe, the creator of the GOBAG, to see if I could take their bag out on two trips I had planned, a 6000 mile road trip across America and a week long trip to Maui. He thought this was a great way to test out the bag and I was excited about finding the perfect travel bag that would hold everything I need for my adventures without slowing me down. The GOBAG looked promising with its small size and well-thought out features. 35L, waterproof compression bag, padded laptop space and streamlined pockets and compartments.
---

Trip 1: 30 Days Across America
For this road trip, I packed 3 pairs of pants, 2 pairs of shorts, 1 pair of running tights, 3 t-shirts, 2 button-up shirts, 1 long sleeve base layer, 5 pairs of my favorite travel underwear, 5 pairs of socks, a beanie, down jacket, a pair of swim trunks, 2 pairs of shoes and a pair of sandals. I had a separate bag for my camera gear and laptop so I detached the laptop sleeve for more space. This was as much about packing light as it was packing right.
The bag arrived a few days after our conversation and just in time for my road trip. Out of the box, my first impression was that it was a very slick looking bag made with high quality material. It was larger than I expected, still smaller than my carry-on suitcase and 50L Kelty Redwing. For a moment, I wondered whether I would be able to fit in everything.
Following the instructions, I was able to attach all the straps and set-up the Max Pack compression bag (and its air release valve) in just under 5 minutes. I spent a few more minutes playing with the Max Pack compression bag itself since it was detachable and worked as a standalone dry bag. I normally always carry an ultra-minimal 13L Sea to Summit eVAC Dry Sack so having this bag meant I could leave that at home.
Starting out, I put all my clothes, except the down jacket and whatever else I was wearing, in the Max Pack bag and found that I even had some extra space before compressing out the air. I put my extra pair of shoe and sandals in the leftover space at the bottom of the bag along with my underwater housing case for my RX100 IV. In the hidden compartment, I put some extra cash, a copy of my passport/ID and a spare debit/credit card. In the zippered pocket, I slipped in my Kindle and a spare iPhone charger cable. The GOBAG also comes with a detachable toiletry bag so that was nice. It sticks to the velcro lining on the side of the bag for easy removal. So far so good. My laptop, hard drives, external battery pack and camera gear went into a separate bag. And off we went.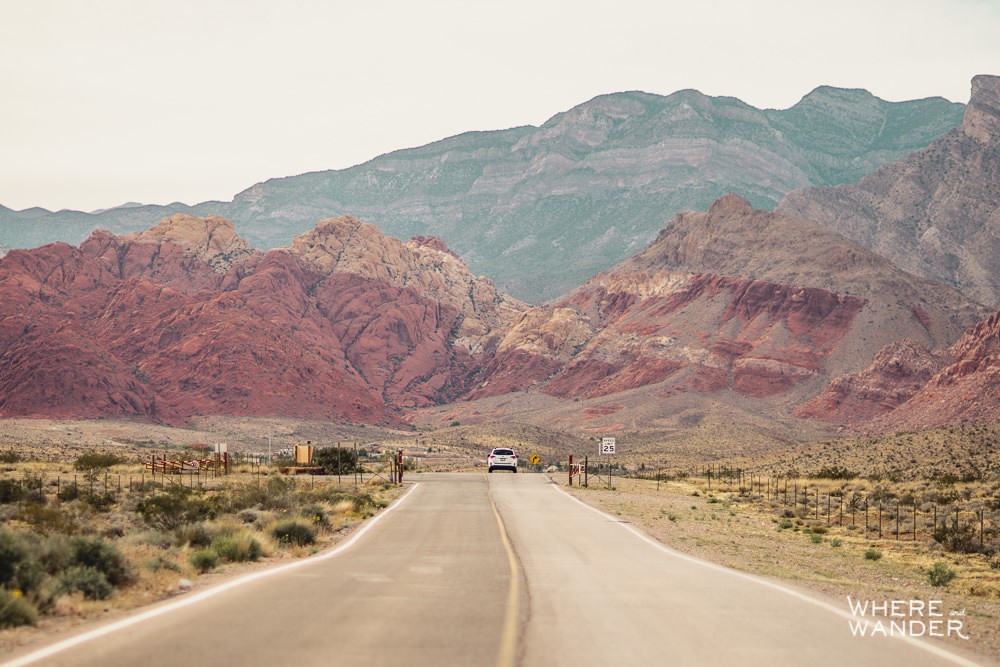 What Worked
Every time we pulled up to our motel/cabin/camp site for the night, I would open the compression bag and leave it open and uncompressed. Because it wasn't filled up completely, I was able to just fold over the flap and zip up the bag. I'm not so sure if this would work so well if I had filled it up to capacity. Packing up in the morning was easy enough. It only takes about 30 seconds to compress our the air, fold the top of the bag over several times and clip it shut. It would probably be even faster and better with a vacuum as they show in their Kickstarter video, but I rarely ever had access to a vacuum so that feature didn't come in handy for me.
In Missouri, we camped at a beautiful ranch in the Ozarks and went canoeing down the river. I removed my clothes from the Max Pack bag and detached it to use as a dry bag for the day. This was exactly how I saw the bag having a multipurpose usage. I wasn't sure how waterproof the bag was since there was a valve opening, but as advertised, everything in the bag stayed completely dry when you capped off the valve.
What Didn't Work
Over 30 days, I didn't have much to complain about the bag. Since we had a separate shared bag for our camping supplies and gear, I didn't need to use the GOBAG to store much more than what I had initially packed. I even took out my extra pair of shoes and just left it in the car after the first couple of days, so there was more space in the bag. I used this area to throw in my dirty clothes before transferring them out to a plastic bag in the car where we all kept our dirty laundry. Because the bag is essentially one big compartment separately by the Max Pack bag, I have some concerns as to where I would put my dirty clothes if I were backpacking for longer without access to more space. If I took my dirty clothes and placed them outside the Max Pack, that part wouldn't be compressed, therefore taking up more space. The bag could theoretically be harder to closer if I had packed it to the full capacity.
Trip 2: A Week In Maui
I was pleasantly surprised how easy it was to use the GOBAG for a trip lasting 30 days. My next trip came shortly after where I felt like I could really see how useful the GOBAG would be if it was my ONLY bag for a trip. I'd also be using it in a similar way to how it was marketed by taking everything I needed as a quick to go carry on. This is a huge challenge for me usually because of my camera gear.
For Maui, I packed less in terms of clothes (2 tank tops, 1 shirt, 1 short sleeve button up, 1 long sleeve button up, 1 pair of pants, 2 pairs of shorts, 2 pairs of swimming trunks, 1 down jacket, 5 pairs of underwear, 2 pairs of socks, a pair of sandals, and my trail running shoes), but also had to have space for my electronics (laptop, Kindle, hard drives, two cameras, two lenses, underwater housing, external battery, chargers and cables) and some miscellaneous items like my Monkiibars portable gym enough, the pack was filled up. I used a padded camera insert that I fit into the open space below the Max Pack for my camera and lenses and put the underwater housing and Monkiibars into the Max Pack bag with my clothes so everything would fit. I attached my tripod on the outside rigged up with a carabiner and using the side straps. With my laptop, things were definitely packed in tighter than on the road trip, but they somehow still fit. Thankfully.
What Worked
Once I arrived at the hostel, I detached the Max Pack Bag and left it out for easy access to my clothes. I did the same with the toiletry bag. I was able to use that empty space to put the rest of my gear with me during the day when I was out exploring and shooting. I wouldn't have the Max Pack dry bag with me during this time, but in case of rain or moisture exposure, the outside of the bag is made of a water-resistant TPU-coated ballistic nylon.
I brought this bag with me while doing the Road to Hana drive and stopping off at some of the amazing spots along the way. Through the bamboo forest, I definitely rubbed up against a lot of errant branches and it didn't appear to do any damage to the bag. While we were hanging up the Monkiibars to do a workout over the river, it started to rain. I switched to my underwater camera and threw the bigger gear back into the bag hoping it wouldn't get wet. The bag was soaked, but nothing got in.
This was awesome. I felt confident enough to wear the bag while wading through the water towards a waterfall.
What Didn't Work
By planning out a bit what I needed in advance, I was able to pack up everything for the trip, while also being able to use the pack during the day. The only minor complaint I had was that the bag as a day pack was bigger than what I would normally carry around. There was almost too much space when I took out my clothes, as you would expect. Once again, because this is one giant space, I couldn't personally use it as, say, a dedicated camera backpack, without the additional camera insert that offered some extra padding and compartments for my gear. But since I did use the insert, it was nice to have the extra space for snacks, water, my jacket and my shoes/sandals.
Key Features (For Me)
Water Resistance: When I'm carrying everything on me, including my gear and electronics, I need a pack to be weatherproof. It's as simple as that. The outer shell  despite only being water resistant handled itself very well when we were unexpectedly hit with rain during our hike. It looked tough and that gave me the confidence to leave the bag out in the open. I also felt more confident knowing that there was the waterproof Max Pack bag inside that meant anything sensitive to water would be protected.
Laptop Compartment: This is a common feature in most pack, but what I really liked was that it wasn't just a padded slot for my 13" Macbook Pro. You adjust the straps to fit perfectly around your computer so that it holds it snug. It definitely would have fit my older 15" Macbook Pro. That it was detachable made it more convenient for me to take out when going through airport security.
Detachable Straps: I really liked the having the option of the hip belt to take the weight off my shoulders, but if I wasn't taking too much heavy gear, I could opt to detach it for an even more compact system. This would only work if the shoulder straps were comfortable enough for the long haul — and they are. Once it was on, I quickly adjusted the straps to pull the bag close to my back. This helped distribute the weight a bit and I wasn't left hauling everything from the point of contact on my shoulders. If I didn't want to wear this as a backpack, I could easily remove the entire strap system and just carry it as hand luggage with the straps on the side. Really convenient.
Pockets: I love pockets so I always want more. Even for this bag. The back slot is nice for quick access to things like my charger and battery pack. The hidden compartment on the front side of the bag is great for keeping my passport and cash/extra credit cards. This is really useful for not having to worry about someone pickpocketing me. On the inside is a zipper mesh pouch slot running almost the entire length and width of the bag. This was another useful space for keeping things I want to see and have quick access to, like my travel towel (the most useful piece of travel gear according to the Hitchhiker's Guide to the Galaxy), Kindle and keys.
Details: It's always the smallest features that impress me the most. The molle webbing around the bag can come in handy when I want to attach things on the outside, whether it's a carabiner or a minimal molle water pouch. The para-cord zipper pulls makes it a lot easier to open bags, especially when you have gloves on, or it's cold. The velcro lining along the inside of the bag is another modular-friendly aspect of the bag that I like. It's great for the see-through wash bag that's included, but I could also attach other velcro-lined bags to hold things like my chargers and spare camera batteries for easy access. It's pretty apparent that the creators of the bags paid some extra attention to the details to make it more useful without anything any bulk.
Final Thoughts
The GOBAG is definitely a part of my rotation of bags now. It's not going to be used on every trip, which I never expected it to be, since there will be times where I'll have more gear that requires more a more specific bag. If I'm somewhere primarily to shoot, I'd want to bring a dedicated camera backpack. In that case, I'll probably bring a carry-on suitcase with wheels that would be easier to transport. For something more adventurous, the GOBAG would definitely be a better option that takes advantage of being minimal.
I really liked that I was able to go to Hawaii for a week with just one bag, something that I haven't done for a long time since I usually need a separate bag for my camera and laptop. While I like the ability to compress a lot more clothes than usual into the compression bag, I could also see it being a time consuming task to pack and recompress every time I want to access something in the bag, especially if I'm always on the go and need the bag zipped up at all times. Overall, this is a beautiful and well-designed back if you are someone that wants to travel with less. Remember that scene from "Wild" where Reese Witherspoon puts on her enormous backpack and falls back like a turtle onto its shell? That's the ultimate argument for minimalism and this is as close as I've found to a bag that allows for this type of travel.
Check out all the features of the bag and get your own on the GOBAG website.