33 Things To Pack For Iceland In The Winter 2022
33 Things To Pack For Iceland In The Winter 2022
---
Iceland, in all its isolation, has been one of the countries that has fared pretty well with the pandemic. For those who are looking for a winter adventure in 2022, Iceland should be high on your list.
Earlier last year, I finally went on the Icelandic winter road trip I've always dreamed out. With more planning than I usually put into a trip, I came up with and pulled off the perfect 7 day winter road trip along the South Coast of Iceland. If you're still in the planning stages of your own winter trip, I highly recommend you check it out to get ideas of things to do, where to stop, what to expect of winter road conditions, where to stay, and what to eat (without paying an arm and a leg) while you're in Iceland.
I also wrote about all the coolest things we were able to do like dry suit snorkeling between two tectonic plates, exploring the most spectacular glacier blue ice cave, and visiting that abandoned plane in the middle of nowhere.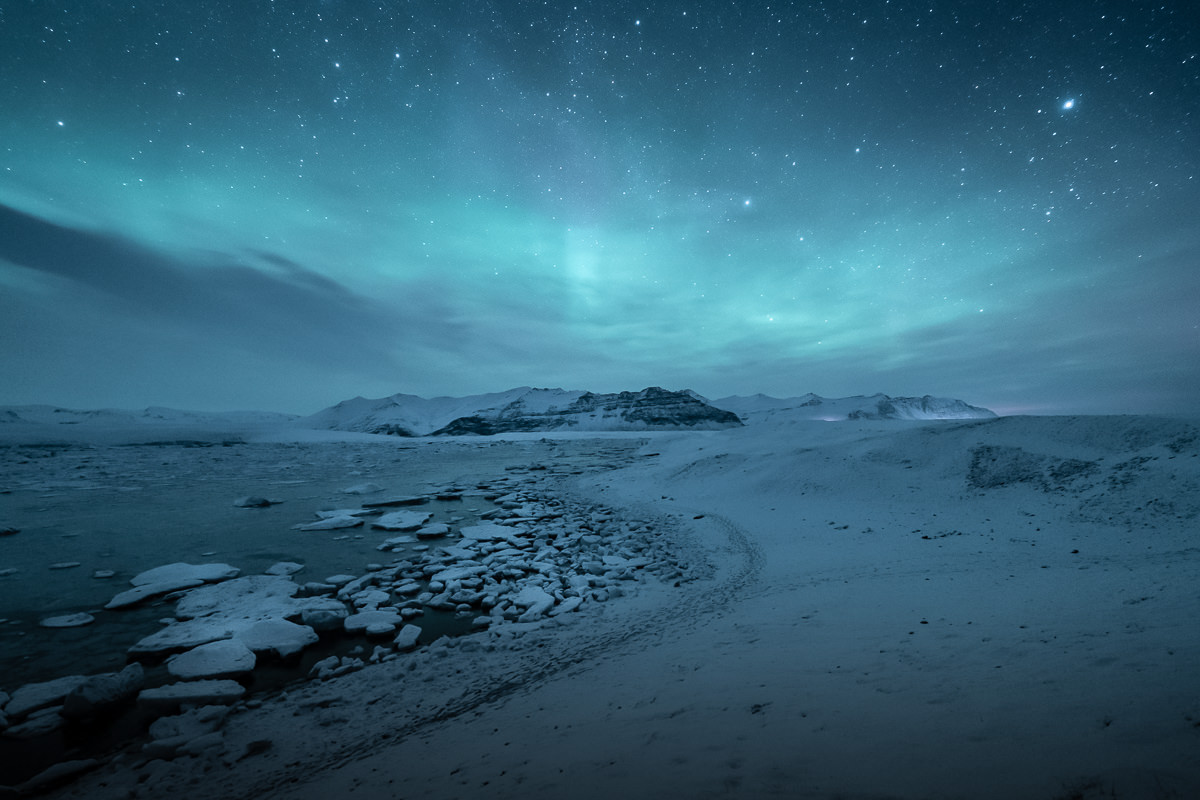 As a photographer that often sits for hours in the middle of the freezing night shooting, I've learned a thing or two about staying warm, while making sure my gear allows me to move freely and does not overheat me during rigorous activity. So use this as a baseline checklist before you fly out and also make sure you have every item on the recommended list.
Iceland's Winter Temperature By Month
No doubt it's going to be cold in Iceland in the winter, but it's not as bad as you might think. For a country with the word 'ice' in its name, it's surprisingly warm in the winter compared to many of the other countries this high up on the hemisphere. In the deepest part of winter, the average temperature hovers around 0 °C (32 °F).
Cold, but manageable and therefore one of the 'warmer' places where you can experience the Aurora Borealis aka the Northern Lights. It's a little colder inland, but most of where you'll be able to drive is along the coast, where it's a bit warmer. Still, know that it starts getting cold in the fall and stays pretty cold into spring. I use the largest city, Reykjavik, to give you an idea of what to expect, especially if you plan on driving around the southern part of the Ring Road.
Iceland's Temperature In October
Low: 2 °C (36 °F) High: 7 °C (45 °F). Reykjavik's and the southern Ring Road temperature will hover just above freezing. The strong summer winds that can shed the paint off cars along the southern coast has mostly died down, which makes this an excellent time to visit. Inland, the temperature drops about -to about -3°C (27 °F). You can start to expect snowfall in October.
The amount of daylight you get drops dramatically throughout the month of October. On the 1st, you still get about 11.5 hours of daylight with the sun rising around 7:30 am and setting at 7 pm. By the end of the month, you only get about 8 hours of daylight with the sun rising at 9 am and setting at 5 pm.
Tip: Before you drive, always check the road conditions on road.is. The weather in Iceland changes quickly and sections of the road might be difficult to drive through.
Iceland's Temperature In November
Low: 0 °C (32 °F) High: 4 °C (39 °F). The temperature doesn't get much colder than October, but I've avoided planning a trip in November because you get between 5 to 8 hours of daylight at most. By the end of the month, the sun rises at around 10:45 am and sets at around 3:45 pm.
Iceland's Temperature in December
Low: -2 °C (28 °F) High: 3°C (37 °F). December is possibly the least attractive time to be in Iceland unless you're there solely for the purpose of seeing the Northern Lights. The sun has a low curving movement and provides only between 4:30 to 5 hours of daylight. The temperature drops below freezing.
Tip: Avoid a trip to Iceland in between November and January. The shorter days limit how how much safe driving you can do. Along with the occasional white-out conditions, driving can turn dangerous very quickly.
Iceland's Temperature in January
Low: -2 °C (28 °F) High: 2°C (36 °F). Similar to November. Daylight starts to come back and you get up to 7 hours by the end of the month. The temperature is hovers just around freezing and below freezing. Most, if not all the inland roads are closed off and access even with a 4 x 4 vehicle is limited.
Tip: Iceland's version of 911 is 112. This is the emergency number you call if something goes wrong.
Iceland's Temperature In February
Low: -2 °C (28 °F) High: 3°C (37 °F). February marks the beginning of a great time to visit Iceland for the full winter experience. You get between 7 and 10 hours of daylight. We did our road trip towards the end of February and experienced rain, show and white-outs while driving, but it was mostly manageable. We had plenty of sun on most days, and most of the Ring Road was clear was being plowed regularly. There were still spots on ice on the road, but we didn't need any snow chains.
We had enough time to see most attractions during the day and catch the Northern Lights at night.
Iceland's Temperature in March
Low: -2 °C (28 °F) High: 3°C (37 °F). March is the perfect time to visit winter Iceland. Like October, you get between 10 to 13.5 hours of daylight, stretching out what you can see in a day. Temperature and conditions are similar to the deeper winter months, but much more manageable during the day.
Iceland's Temperature in April
Low: 1 °C (34 °F) High: 6 °C (43 °F). April gives you a taste of both Iceland's winter and summer. While it's still cold, you get between 13.5 to 16.5 hours of daylight. This means, you can visit places at 9 pm and still get that soft golden hour look. Parts of the landscape will still have snow, while others will have melted revealing the volcanic bedding and blooming flowers that makes Iceland so beautiful.
What Kind Of Winter Clothes To Wear In Iceland
You can wear the thickest jacket to keep you warm, but you'll also move like a penguin or a walrus. Don't dress like a penguin. The name of the game is layers.
Base Layer
This is arguably one of the most important layers that's often overlooked. You want a good moisture wicking base layer that's snug but comfortable. Even though it's cold, you'll still sweat while hiking and you'll want to keep the moisture away from your body. Get a layer that doesn't leave empty spaces against your skin where your salty sweat can deposit and dry, thereby causing uncomfortable chafing. At the same time, it shouldn't be so tight or unnecessarily compressing that your movement is restricted. I prefer a base layer that doesn't go too high up the neck, opting to protect that area with my outer layers or a buff/balaclava so its more comfortable.
Fleece or Merino Wool Top
This is your middle layer and provides the insulation to keep the warmth generated from your body from leaving. My favorite compact fleece is comfortable and insulating, but my merino wool sweater goes one step further providing even more comfort while staying lighter than the fleece. It also further wicks away the moisture leaving your base layer and keeps it even further away from your body. Because it absorbs moistures extremely well, it's naturally anti-microbial. The only downside to merino wool is usually the price tag, but I find it to be a worthwhile investment.
Down Jacket
This is my favorite layer because a good down jacket will keep me cool and warm in most weather. On slightly warmer days, I can even use this over the base layer and skip the middle layer. When it's not raining, my favorite down jacket protects well against the wind and insulates even better than my merino wool pull-over. This one is something you replace once a decade, so something worth investing in and making the right choice up front. I personally always have two different down jackets for aesthetic and practical reasons.
My favorite is this Mountain Hardwear 800 fill goose down jacket. It is my go to all weather jacket because I can wear it in the snow and still stay cool enough in the spring and fall. It's unbelievably light and packs into itself so it will go with me everywhere.
I also own this North Face synthetic hooded down jacket. Synthetic down has come a long way and offers much better insulation retention when it gets wet. It's not as light, so a comparable jacket (in warmth) will be thicker and heavier than goose down. The problem with the goose down is that you can't get it wet. As soon as it gets wet, you lose almost all the insulation very fast and it is almost useless.
I used both in Iceland for different occasions. If you only bring one and plan on always having a hooded waterproof shell with you, go for the goose down.
Waterproof Shell with Hood
This is another item that I consider a necessary investment. After using my last one for nearly 10 years, I switched to this Marmot shell that's breathable and keeps the water out for extended periods of rain. This was also one of the few jackets that WAS NOT boxy and overflowing, making it something I can wear in the city as well as the great outdoors.
Travel Underwear
I've only worn one type of underwear for the last 10 years and don't plan on changing. The Ex-Officio 'travel' underwear is the best underwear for traveling. It's super comfortable, fits very well, has anti-microbial properties, and dries on its own in like an hour after a washing. They are very durable, each pair, though more expensive than your standard Fruit of the Loom, lasts much longer. I wear the boxer briefs version, which I recommend for active guys. The streamline women's version is here.
Thermals or Leggings
We've downtown now. Like a base layer top, you'll want a base layer bottom. A good pair of thermals should not get sagging throughout the day or make you feel like you're wearing two pairs of pants. Leggings are a good options for both men and women and can be worn like a second skin over the thermals to keep you lightweight but warm.
Stretchy Pants
Hiking pants or jeans, it doesn't really matter. Just make sure it's stretch so you can move with the multiple layers on. I actually have a couple of nice pairs of denim from Japan that have a little stretch to them and I wear these everywhere, even rock climbing. They are form fitting and stylish, but flexible enough that I can hike in them comfortable.
Waterproof Pants
Don't forget to get waterproof pants or else the waterproof jacket is kind of pointless. A lot of people make this mistake for some reason, packing only the latter. You don't need to get fancy here, but find a pair that is not too baggy.
Swimsuit
Surprised? Don't be. Even in the winter, there are so many hot springs to visit, not to mention the famous Blue Lagoon. A lot of Airbnb options have hot tubs, jacuzzis or saunas, so DO NOT forget your swim trunks or swimsuit.
Balaclava/Buff
Remember when I said I didn't get a base layer that covered my neck? It's because I also carry a balaclava and a buff that covers my neck and the bottom part of my face. A full balaclava covers my entire leave except for an opening for the nose and around my eyes. It makes you look like a ninja, but it also keeps the warm from leaving your head. A half balaclava still makes you look like a ninja, but it doesn't cover the top of your head, so it's easier to put on and use.
Lined Waterproof Gloves
You will touch ice. You will town snow. They are both water, so make sure you get waterproof gloves. There's no point in wearing gloves if its going to get soaked through. I had a lined pair of leather gloves that I was wearing throughout Europe in the preceding months and it did not work well in Iceland. It kept me warm, but when it was snowing or raining hard, it eventually soaked through the soft leather and my fingers went numb. This is the only area where I wish I had the space to have carried a pair of thicker fleece lined waterproof gloves around Europe.
Sunglasses
Even though you might not think of Iceland as being bright and sunny in the winter, it comes in handy when the sun reflects against the snow and ice. You'll also appreciate it when driving especially since the sun is lower and more in your face for parts of the day.
What Kind Of Shoes To Wear For Hiking Iceland In The Winter
There are a surprisingly number of different shoe options for hiking in Iceland. The most important thing if you're bringing and kind of hard hiking boots is to make sure they are broken in. You do not want to develop a blister breaking in a new pair of shoes on Day 1 and suffer through the next week of your life.
Bring at least two pairs of winter shoes that are lined waterproof, or always wear a pair of gaiters to make sure they don't get wet on the inside from the opening. Also, make sure that they are breathable, so you don't get musky feet from the moisture that builds up during a hike. And on that note, good thick merino wool socks are recommended, since they absorb away the moisture from your feet and keep them happy.
I also a good pair of trail running shoes like Salomons I wear for endurance races, because they are lighter than most hiking boots, while still having excellent grip and traction. If you have weaker ankles, then make sure you get high top boots so you don't roll your ankles scrambling around on the volcanic terrain. These are great one days that are not so cold.
Lastly, you should also bring a regular pair of shoes and/or sandals for the end of the day when you want to give your feet a breather.
Recommended Gear Packing List For Iceland In Winter
I highly suggest you make sure you have everything in this section, because it will make or break your trip.
Micro-spikes
These are the mini version of hard crampons that give you grip and traction on ice. They are very small and can easily fit in your pocket so you put them on and take them off between different dry and icy surfaces. I can't count how many times we put these cheap micro-spikes on everyday even when the conditions looked alright. Sometimes you slip on a patch of black ice or thin ice because it's not so visible. These micro-spikes lift you up a 1/20″off the ground, and the teeth bite into the surface to keep you from slipping even on slick icy surfaces.
Headlamp
You won't have as many daylight hours, so keep a bright lightweight waterproof headlamp comes in handy when you need to find things or to light your way on the even surfaces during night hikes to see the Aurora Borealis. There's hardly any light pollution in the sparsely populated "towns" so you'll need this, especially in the glacier area like at Jokulsarlon.
Insulated Water Bottle
Not only do you need to stay hydrated, but you will be much happier if you're able to sip on liquids that stay warm throughout the day. Coffee, like, everything else is expensive in Iceland, so make a large thermos of it or tea and keep it with you in the car or in your backpack.
Water Pouch
I prefer this collapsible water bottle/pouch because I'm already taking up space with my insulated water bottle. When it's empty, I can roll it up and pack it away. I always keep this with me on my travels, because I can empty it before security check at the airport and refill airside to have my own supply of water on the plane.
Power Bank/Car Adapter
Almost everyone carries one around nowadays, but it's especially important in Iceland, when you might not have the chance to charge up at a random cafe during the day. You'll want to have your phone charged to make sure your GPS is working. I have a couple of these 25800 mAh ones that compact. They're very inexpensive and I haven't had any problems with them.
Travel Adapter
Iceland uses standard European plugs, so make sure you have a couple of these to charge all your equipment.
Camera Pack/Day Pack
Get one that's comfortable because you'll be wearing it a lot on all your hikes, short and long. I'm a big fan of this Wandrd bag because it has a dedicated compartment for my camera gear and a separate compartment with an expanded roll top to throw all my other gear. It's super compact and flat to your back so it's comfortable to wear. It also has a lot of small pockets and a hidden compartment to keep my passport and money safe.
What Kind Of Camera Should I Bring To Iceland?
No doubt, you'll want to capture all the beauty of Iceland on your trip. Honestly, most phone cameras now shoot such high quality photos that you can get away with just a phone. In the Blue Lagoon, we ended up using our mostly waterproof iPhone to get all of our photos. If you want something better, here are my recommendations for different budgets and level of compactness.
Ultra Compact Camera
The ultra compact category is not necessarily the cheapest, but I will always have this Fuji X100V with me at all times. It uses a fixed 35mm equivalent f/2 lens that provides a lot of light and is the most versatile focal length if you were to just choose. For years, I also used the Sony RX-100 IV. The quality is not as high as the Fuji, but it has a wider 24-70 f/1.8-2.8 lens that is much more versatile. For a camera that fits in my pocket, this thing takes incredibly high resolution  photos.
They have released many newer models of the same camera, but I think the RX-100 VII is their best one yet. It keeps the same compact form, while having a 24-200mm, dramatically expanding your zooming capabilities. It also has some of the same features found in Sony flagship A9 camera that's like $3500.
Low Budget/Beginners Cameras
For beginners, who want to spend a little less than the $1000, I recommend either the old but trusty Sony A6000 that will run about $550, with a 16-50mm lens (24-75 35mm equivalent). For something a little more stylish, I recommend the X-T20, which comes with a similar 16-50mm lens like the Sony. It will cost you an extra $100, but I think it's worth it if you care about how a camera feels in your hand. The Sony, which technically sound, feels more like a machine than a camera. It gets the job done efficiently and well, but the Fuji just does it with so much more flair. Just trust me on this one.
Medium Budget/Enthusiasts Cameras
In this category, we bump up both of the Sony and Fuji options to their higher counterparts. The Sony A6600 runs about $1200 and gets you updated to 2020's standards. You can go for their kit 18-135mm lens, which gets you a 24-200mm 35mm equivalent lens and be done with a one camera one lens system that will you everywhere from wide angle to telephoto shots. This will bring you to about $1800 for the kit.
For my part, I would go with the Fuji X-T30. It's one step up from the X-T20 and gives you almost all the same capabilities as the Sony A6600, without the built in image stabilization. But it goes for only $900 and $1300 when paired with their 18-55mm (27-84mm 35mm equivalent). The menus are cleaner, the photos are amazing straight out of the camera, and the buttons and dials gives it that retro film camera feel.
Higher Budget/Pro
The sky's the limit here, but at the minimum baseline, my current 2020 recommendation are between the Fuji X-T4, which is their flagship APS-C camera. It will have everything you could need to shoot high quality photos and videos, including 4K 4:2:0 10 bit video. The only "downside" is that it is not full frame, but honestly, I would give that up for the compact nature of the Fuji system. If you want full frame, I would go for the newly announced Panasonic S5, which is almost the same camera as the Fuji, but full frame and having a lot of pro level lens options that are much cheaper than their Sony equivalent.
There are too many options for lenses, here, and you probably will know what you need to get if you are ready to pay the $1700-$2000 for one of these bodies. I will update with my lens choices, when I decide between one of the two systems for 2021 and beyond.
Good luck and enjoy your road trip. Feel free to reach out if you have any specific questions that I can help you answer about road tripping in Iceland during the winter. For more adventure ideas, check out my Bucket List and see how many you've done yourself.
Updated on January 5, 2022