Bucket List: Sleeping Under The Stars In The Sahara Desert
Bucket List: Sleeping Under The Stars In The Sahara Desert
---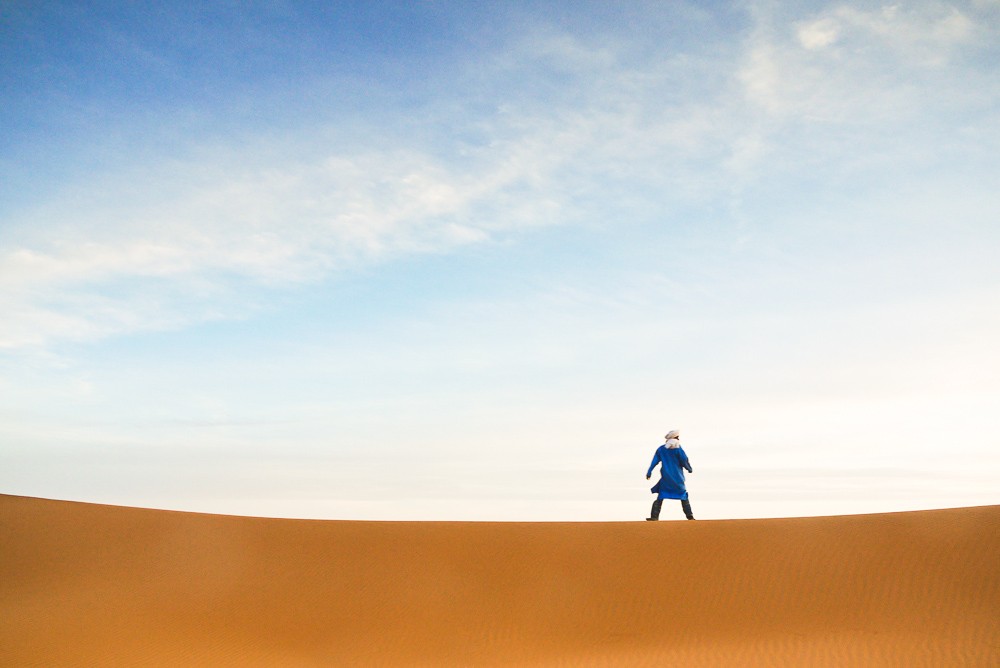 I have this incredible yearning to travel on a silver plane to Morocco back in the 1940s. I want to order a French 75 and say something smooth like Humphrey Bogart and then ride by camel into the Sahara Desert like Lawrence of Arabia. I know it's not possible. I know this because I don't have a time machine. But that doesn't mean I can't check off one of the highest item on my bucket list while being in Morocco – to sleep under the stars in the Sahara desert.
While I generally prefer to explore a place on my own terms, that comes with a price. Literally. Traveling alone means you bear all the cost of logistics like car rental, gas and accommodations. I thought about asking random strangers if they'd like to jump into my car and ride into the desert, but decided against it. So the logical alternative was to say yes when an old man in a Berber outfit standing in a dark alley asked if I wanted to go to the desert in his car. Good thing he was a guide.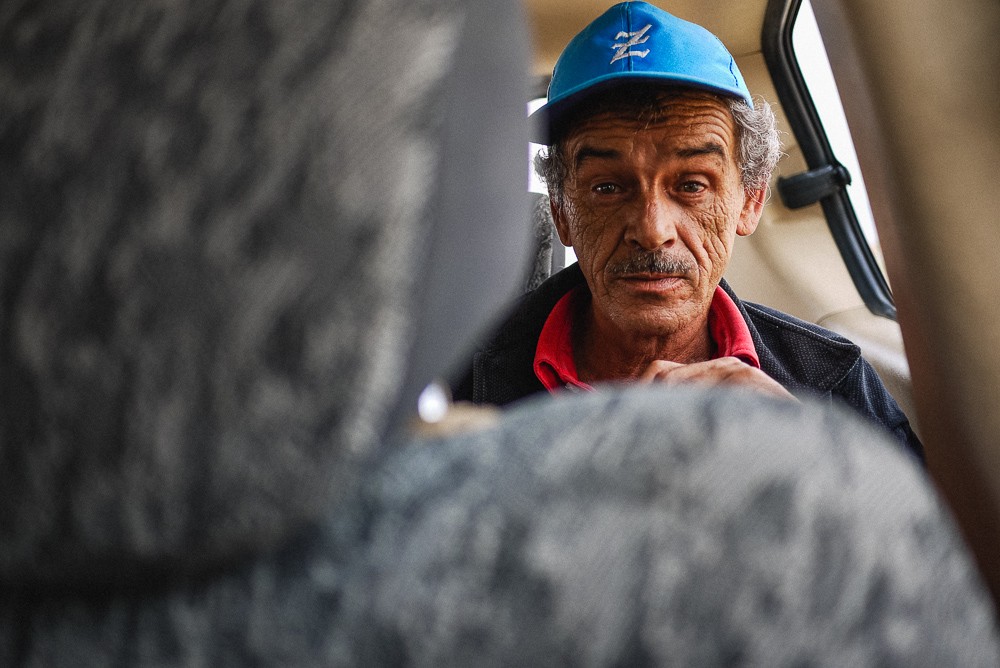 I'm going to say it. Forget the stigma. You don't have to be over 65 and retired to take a tour. Just probably not the ones where you load up onto a bus with 50 other people and follow a man in a short sleeve button up holding a giant flag stick. Depending on the company and the adventure, it's really a great way to have all the logistics sorted for you and spread the cost of transportation amongst other people interested in doing the same thing. It's also a great way to make new friends and share amazing experiences.
The ride from Marrakech to the picturesque sand dunes of Merzouga was split over two days crossing the Atlas mountains and stopping along the way at the fortified village of Ait Benhaddou, where several small films like Star Wars and Gladiator were filmed. We ended the first day in the in the a valley flanked by the soaring walls of the Dades Gorge.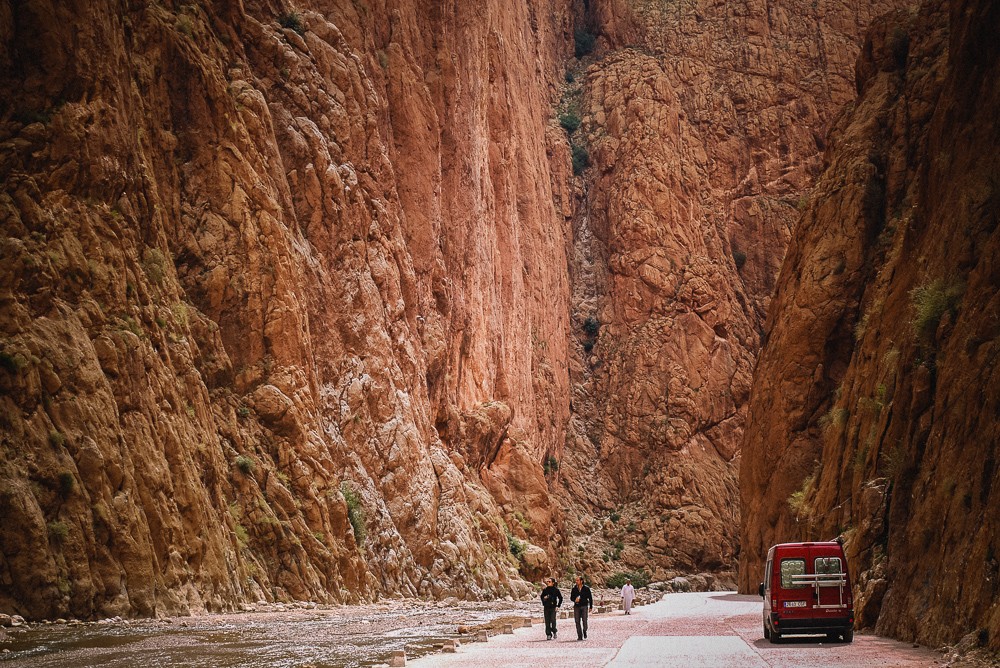 Day 2 brought us to the Todra Gorge and Erfoud before we finally arrived at the edge of the Sahara desert. I know it's more about the journey than the destination, but boy was I excited to finally ride that camel into the Sahara. It's obviously still evident in my quick recounting of the trip, otherwise skipping over the details of those earlier stops and attractions. I was even ready to name my camel.
If you've never sat on a camel, it's a fun process of hanging on and trusting that your camel won't flip you off. After you've grabbed the handlebars, the camel will unexpectedly rise first from its hind legs tilting you forward before standing fully upright and bouncing you in the other direction. It takes you by surprise no matter how many times you get on and off during your first ride. We all know that camels have humps. In Morocco, the Arabian camels are called dromedaries and only have one hump. One hump that you pretty much sit on for the entire duration of the ride. I'd end up changing position every 10 minutes to avoid having my legs go numb. Check out my cruiser position below.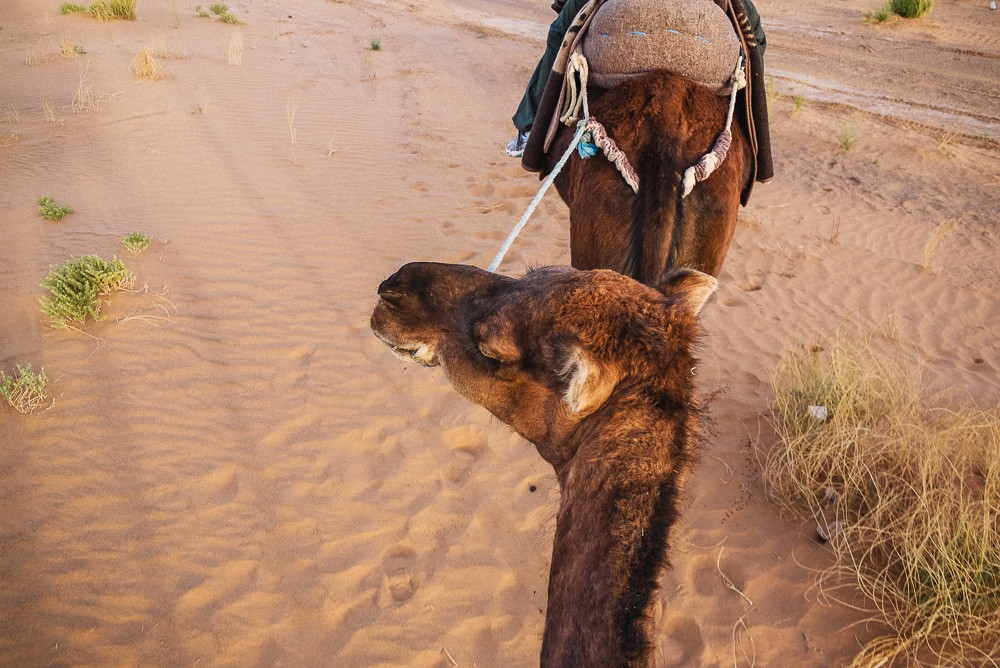 There's Emma. I really missed my motorcycle while on my travels so I decided to temporarily loan my motorcycle's name out to my camel.
After two hours of riding, we arrived at the Berber camp ready to disembark and happy to be back on solid ground. The young guides removed the blankets we were sitting on earlier and told us that these were our blankets. Oh great. Fresh linen. My guess was it was last washed never.
After dinner, we took tea sitting yogi style around the dinner table. Having digested our "traditional" Berber meal, we headed for the top of the Dunes with a crescent moon to light our way. This proved to be quite a deceptively challenging task. Just when you thought you were at the top, a new peak reveals itself faintly in the moonlight. On the very top, we straddled the dunes and let our heart rate drop back down to reasonable levels before singing along with our Berber guides to tune of Bob Marley with Berber rhythmic drumming.
When we descended and retired for the night, I just couldn't sleep. I laid there warm under my camel blankets watching the stars above. I didn't know how I should be feeling having dreamt about coming to this place for so long, but looking up, I just felt like the entire universe had opened above me and the least I could do was to stay up as long as I could to acknowledge its presence.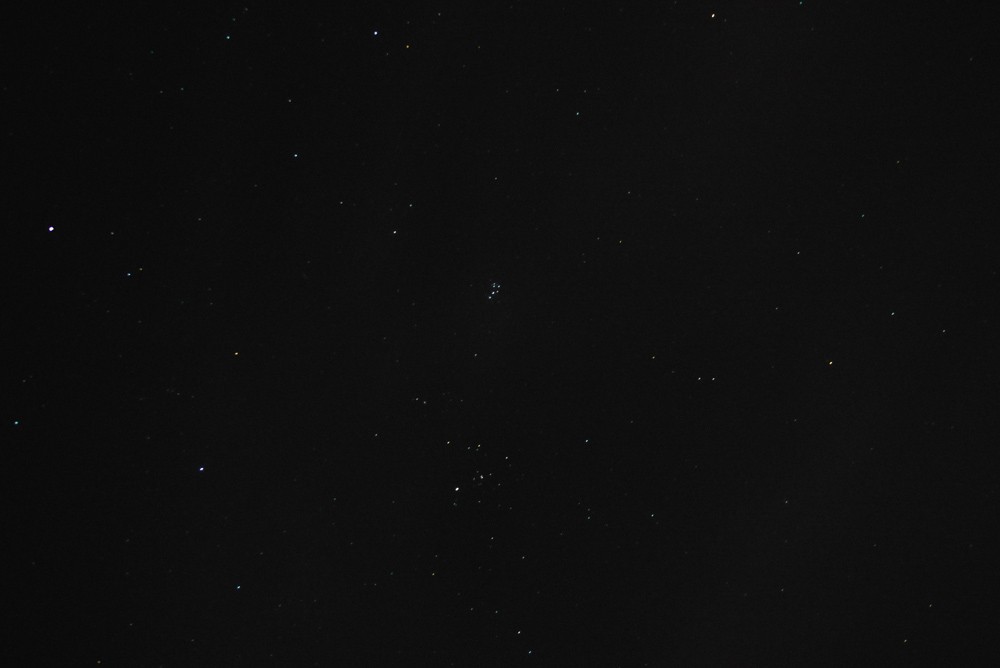 The next morning we were treated to one of the most beautiful display of light on the ride back as the sun came up slowly over the dunes, slowly spreading out like all the colors on an artist's palette board.
Updated on October 22, 2023